Alberta delists sex reassignment surgery
Posted on Monday, April 20th, 2009 at 12:42 pm
Author: Feature Writer
Gc contributor: Renee Martin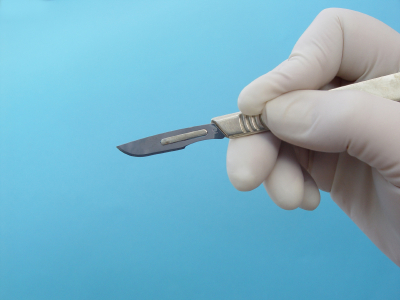 Since Tommy Douglas fought valiantly for the right of universal health care, Canadians have been blessed to know that in times of illness our medical needs would be covered by the state. Universal health care has become one of our most cherished social benefits. Though the tax burden is high and there are faults within the system regarding wait times for procedures, no Canadian is turned away from a doctor or a hospital in a time of need – unless, of course, they happen to be transgender.
After repeated slash-and-burn budgets by former premier Ralph Klein, in which he attacked the poor under the guise of balancing the budget and the decline of the oil sands revenue, the province of Alberta is once again in a position where it must run a deficit budget. Alberta is Canada's most conservative province and so it comes as no surprise that the government has decided that the delisting of sex reassignment surgery is a justifiable sacrifice in an effort to save seven hundred thousand in a twelve point nine billion dollar healthcare budget. With a total deficit of four point seven billion what does cutting seven hundred thousand really accomplish?
When the province of Ontario delisted sex reassignment surgeries it was a ten-year battle to get them re-approved. Only when Ontario lost a human rights case was it forced to once again cover the surgeries.
Biatric surgery was also delisted at the time and fat activists argued that their surgeries were necessary because they were life and death whereas; sex reassignment surgery was presented as merely cosmetic. Despite the fact that the trans community as well as medical professionals have repeatedly stated that sex reassignment surgery is a necessary procedure for those diagnosed with transexualism according to DSM guidelines, there is a public failure to acknowledge its importance in an effort to maintain cisgender privilege.
By framing sex reassignment as cosmetic, those that are opposed to recognizing its importance are able to argue that tax dollars are only meant to cover necessary procedures. There is, however, a large difference between a face-lift and sex reassignment surgery.
"Dr. Lorne Warneke, the only psychiatrist in Alberta who specializes in transgender issues, says it's a common misconception that gender reassignment is elective surgery and therefore shouldn't be funded by taxpayers.

"It's not. It's a well-known condition that people are born with," he says, adding that if left untreated, it "can cause tremendous psychological anguish and distress."

Warneke, who runs the transgender clinic at Grey Nuns Hospital, was not consulted or even notified that the funding would be cut". [source:Edmonton Times]
The tax argument is specious as well, because in order for this position to be valid it would mean ignoring the fact that the trans community works and pay taxes that support our medical system. The government of Alberta is well aware that when this policy gets challenged they will lose, because precedent has already been set in Ontario.
By enacting this policy even temporarily, the government is oppressing bodies that it deems less than, because it has the ability to do so and not because it will result in any significant budget cuts. Finding seven hundred thousand in a budget this large could easily be done by examining some of the bureaucracy involved. Yet Alberta has a long history of attacking the GLBT community and this policy is just one in long line of affirming cisgender, heterosexual privilege.
The government has agreed to pay for those already on the waiting list, but those who have yet to qualify will be expected to pay a fee between eighteen and twenty thousand out of pocket. This comes as a great hardship to many members of the trans community who are either unemployed or seriously underemployed – due to discrimination. Even at the previous rate of sixteen approved surgeries per year, many trans people faced long wait times to have a procedure that is medically necessary.
The delisting of sex reassignment surgery tells us that we can never become complacent because we have been granted a right by the law. It further highlights the fact that there is a great misunderstanding of the issues that the transgender community faces, despite clear medical documentation.
Though we claim to have a commitment to equality, the ease at which we can dismiss the needs of a minority section of our population reifies our belief in the tyranny of the majority. Liberty must continually be reaffirmed as those that seek to assert their undeserved privilege will not be content until all marginalized bodies are suitably repressed.