Author:
Alexandra Erin
Alexandra Erin is an author and humorist who saw the movie on opening weekend in a sold-out theater with an appreciative and engaged audience. She has been a fan of Ghostbusters since the boy version came out in the mid-80s. She currently lives in Maryland, where she is afraid of some ghosts, but cautiously optimistic about others. If you enjoyed this piece, please share the link and tell your friends. You can also
leave the author a tip
or find more of her work and help support it on
Patreon
.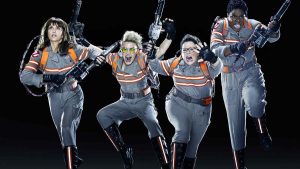 Though Gamergate's staunch supporters tried their hardest, Ghostbusters was a huge hit in US theatres over the weekend.