Author:
Elizabeth Jane Thomas
Jane Thomas is something of a world wanderer having lived and worked on all continents - except the chilly duo topping and tailing our planet. She's currently living on the isolated outcrop of Nevis in the Caribbean, an island that is hard to get to and - judging by her ever-changing departure date - even harder to leave. Areas of interest include, but are very much not limited to: eighteenth century women poets, education, cycle touring, and photography. She is always in pursuit of the next Good Book.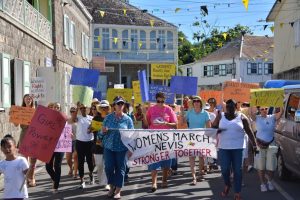 After the women's march, what's next? A stroll around the block doesn't create justice.