Author:
Philippa Willitts
Philippa Willitts is a British
freelance writer
who specialises in writing about disability, women's issues, social media and tech. She also enjoys covering politics and LGBT-related topics. She has written for the Guardian, the Independent, New Statesman, Channel 4 News, Access Magazine, xoJane and many more publications. She can be found on Twitter @PhilippaWrites.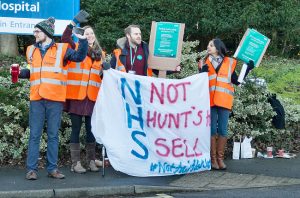 Junior doctors in Britain are struggling to protect their rights in the workplace while providing the best care to patients.