Back to school in Canada: not fun for everyone
Posted on Sunday, September 6th, 2009 at 1:26 pm
Author: Renee Martin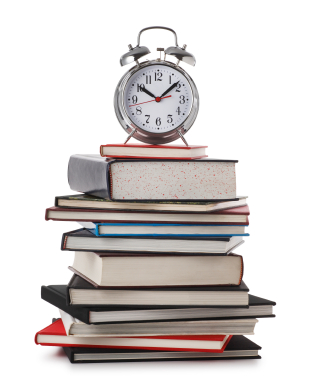 Labour Day is the last long weekend of the summer and the time in which many reflect upon the barbecues and fun times that they had with friends and family. For Canadian parents, it is often bittersweet, because it signals the end of summer and the beginning of a new school year. Some will be filled with sadness as they watch their little one get on the school bus for the first time, and those with older children will be giddy with glee as they make lunches and prepare to bicker about homework.
Being able to approach the school year as merely a matter of resetting schedules is dependent upon existing with certain class privileges, something which is rarely acknowledged. If you happen to live in a neighbourhood with a school you find unacceptable, for example, you must arrange for independent transportation to have your child attend another school. If you decide to go with a French core school, like we did, you must have the financial resources to pay for a year of pre-education. At a cost of one hundred and twenty five dollars per week, this can be out of the price range of many working class families. When we consider that learning to speak, read, and write French fluently provides various job opportunities in Canada, this effectively shuts many poor Anglophone students out.
Even though public education is free through the end of high school, a parent must still provide: pens, paper, pencils, calculators, a 3 hole punch, crayons, backpacks, lunch sacks, rulers, highlighters, notebooks, binders and erasers. The average backpack costs approximately twelve to fourteen dollars and then the other expenses cumulatively retail between twenty to thirty dollars. There was a time when all of these items were provided by the school, but with cutbacks in the education budget parents are now expected to pick up the slack.
Once the supplies have been purchased, clothing – shoes, and fall jackets – must be acquired. Each child requires climate appropriate clothing whether or not they attend public school. Peer pressure often means that children request brand names and labels because they want to fit in with the other kids. Even if you decide to go the cheaper route by shopping at Wal-Mart or Zellers, it will become apparent that the price tag of 19.99 reigns supreme there. These big box department stores can twenty-buck a parent to death. Once you manage to get enough outfits, it is time to head to the shoe store. Gone are the days when you could purchase one pair of shoes and hope that they lasted until your child grew out of them, now the kids must have a pair for inside and a pair for outside.
If you feel any relief at all at the end of shopping, it will disappear when your little one starts school and the notes requesting money start coming home. At first it might be six dollars for the school agenda (which, by the way, is mandatory) and then it will quickly be followed by the ever popular picture day, hotdog day, pancake day, pizza day, and a request for milk money. If you are lucky, there won't be a school trip within the first few months but if not, you can be certain that the permission slip will also include a nominal fee. When your wallet is already a site of ruin and cataclysm, you will get the magazine drives and forms asking you to sell your friends useless items that they neither need nor want. Last year, I had the good fortune of purchasing a half dead poinsettia to support my sons school.
These incidental expenses can quickly accumulate to hundreds of dollars over the course of the school year. If you have two children, the cost multiplies. How can a parent say "no" to the constant requests for money and allow their child to face the social pressure of being the only one excluded from activities? No one wants their child to be singled out because they are poor. Stores like Staples and Business Depot do hold voluntary drives, where one may donate school supplies, but this does not cover the extra costs associated with education.
Instead of properly funding education, the government is depending upon parents to fill in the short fall of funds. If every child that attended Canadian schools were from an affluent family, this would be a tolerable solution. However, because of the social stratification, a large percentage of Canadian families are suffering. If the child lives in a household that is headed by a woman or, even more specifically, a woman of color, they are even more likely to be growing in poverty.
Extracurricular events like sports or music lessons are highly recommended for children. This is especially important now that schools are cutting back on gym and music classes. Many elementary schools no longer even have bands. The government offers a fifteen hundred dollar tax credit for enrolling children in sports in their bid to reduce childhood obesity, but if you are struggling just to provide the basics, this is beyond your scope.
We constantly speak about the best interests of the child and yet we do not do enough to make it easier for poor and working class families. Investing in children and ensuring that they have all the tools to learn and be accepted means that they will be more inclined to go on to higher education, thus producing a better educated society. We may not immediately see the benefits of funding education, but in the years to come, as even the most basic jobs will require intense training or more education, investing in our children will mean that we will be better prepared to compete on the world stage. The best way to reduce poverty is through education, and our children deserve every opportunity we can give them.