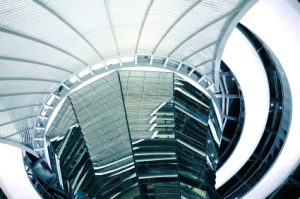 I went to high school in Bavaria, so I speak fluent German. I had always wanted to live in Berlin, but have so far been unable to do due to job reasons. I try and visit my two best friends who live there as often as possible, and trust me, it's no chore.
All the rumors about Berlin are true; it's the most amazing city in Europe right now. There are hundreds of museums, 140,00 students, and the city is famed for its historical charm and bohemian flair.
While Frankfurt is Germany's business capital, Berlin is an unparalleled cultural center. There are galleries everywhere you look, not to mention the coolest warehouses where many an art show is held. You'll often get additional viewings at these shows; the people walking around the openings are art works in themselves!
The big art fair happens every year near Potsdamer Platz along with the famous Berlin Film Festival. The Berlinale is presently in its 59th year.
The way people dress in Berlin in somewhat unique, it's a young city and everyone is very creative – either that or they seem to wear some version of the Berlin uniform: green jacket, jeans and a scarf.
Everyone you meet seems young and broke. It's great because things are cheap, and every weekend there's an amazing flea market on a hill overlooking Berlin.
Prostitution is legal in Germany and yes, Julia Roberts look-alikes in thigh-high boots and mega make-up roam the streets at night. In this sense, and in many other ways, Berlin feels like one big film you're part of.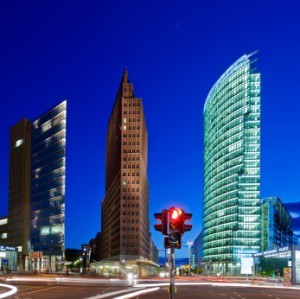 Speaking of films, I have to mention that many Hollywood productions have been shot in Berlin, such as "The Reader" starring Kate Winslet, a role which recently won her a Golden Globe and a Bafta. Much of "The Reader" was filmed in the coolest district in East Berlin, known as Mitte. There are great underground bars, the music scene is incredible, and you can check out Checkpoint Charlie – an old crossing point in the pre-unification days, now a tourist attraction.
The last time I was in Berlin, I auditioned for a part in a movie myself – they wanted an actress who could speak German with an American accent. I got down to the last three, but didn't get the role in the end.
The best way to get around town is by bike; bike paths are everywhere. Taxis can be cheap if you are only going a short distance. Make sure to tell the cab driver "kurtz streche" when you get in, so you pay the fixed short distance fair.
Check out the Reichstag glass dome, and go on to the Brandenburg gate, which is within walking distance. Stop by the equivalent of Bond Street in Berlin – Friedrichstrasse and Alexanderplatz. Don't forget to sample the sausage stands – currywurzt is a personal favorite.
For going out at night, nothing beats Berlin. I especially recommend the Hotel Adlon, which has the China Club on the roof and houses some amazing paintings.
Brad Pitt has a house in Berlin, and you should know that many movie stars hang out at Borchardt (+493020387110) – the chicest restaurant in town. It has amazingly high ceilings and they even let you smoke! Another restaurant to check out is the Grill Royal and. In the summer, several makeshift beaches appear on the river. For the hippie option there's several funky restaurants where you can pay whatever you feel the food you ate is worth and bring along your own wine.
If you choose to re-locate to Berlin, rent is a joke! But first you have to sort out a visa. Embassy row is beautiful, but if you think the US embassy in London is guarded, think again. The US embassy in Berlin has spikes on the walls and at least 4 check points and a search gate you have to pass through.
In spite of the winter festivities, the most cheerful time to visit Berlin is the spring. I find the Berlin winter a bit too bleak – though if bleakness suits you, try it out.