Donna Simpson: feederism is abuse
Posted on Saturday, March 20th, 2010 at 12:05 am
Author: Renee Martin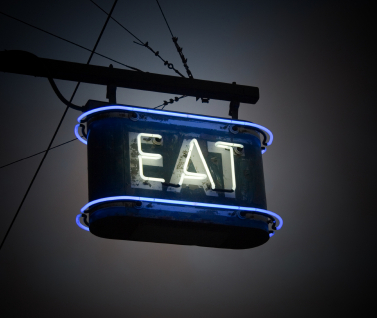 From Twitter to "The View," the story of Donna Simpson's attempt to become the fattest woman in the world has made its rounds. The Daily Mail reports that Simpson is 42 years old and is a resident of New Jersey. The story is filled with voyeuristic facts, highlighting such things as her ability to eat "70 pieces of sushi" or "her love [of] cakes and sweet things."
According to the Mail, Donna's goal is to become the world's heaviest woman – taking her 7xl frame to a staggering 1000 lbs. Simpson hopes to achieve her goal weight in two years, even though this will require consuming 12,000 calories a day. Interestingly enough, this is the same caloric intake that the eight time gold medalist Michael Phelps consumes when he is in training.
To support herself, Simpson runs a website on which her viewers pay to see her consume food and pose in suggestive photos. In a video posted at Fox News, Simpson says, "I also have videos of me in motion because they like to see me in motion and see how my fat jiggles and moves."
When she was asked how it made her feel that people wanted to see her move around like that, Simpson responded, "Love it, love it. Cause they are not saying it in a bad way. They're paying to see me; they adore it just as they would a woman of normal size." Her husband is reportedly encouraging her to gain weight and, according to Simpson, is a real belly man.
Simpson's husband may be the only one who publicly supports her right now.  Dan Savage blogged that she should have her child taken away and similar comments have appeared on Twitter.
Many used her decisions to argue the price of healthcare is inflated due to the presence of obese people, and one commenter at the Cleveland Leader had this to say, "It's because of irresponsible people like this woman that healthcare costs too much and the President is asking me to pay for her care. Incredible!"  Another chimed in, "That woman needs to DIE. Tomorrow would be nice! She should be ashamed of herself!!!!!!!!!!!!!!!!!! What a waste of LIFE!"
Many go on to blame mental illness, because few can accept the idea of a woman being happy weighing over 500 pounds, much less the 1000 pounds that she is aiming for. The feeder/feedee element as well as the fetishiszing of fat people, which are the most obvious aspects of this story, have not been commented upon that much, however.
The feeder/feedee relationship is not only toxic, it is abusive. Though in most cases, it involves force feeding or the threat of ending a relationship to encourage someone to eat, the mere fact that Simpson made sure to point out that her husband actively wants her to get bigger, points to a troubling aspect in their relationship.
There is definitely a very negative power dynamic at play. Even within her own home, Simpson is fetishsized. This is substantiated by Simpson's claim that her husband is a belly man. Feeders will typically fixate on large fatty breasts, buttocks, hips or stomachs. Often these men will insert their penises into the folds of fat to achieve sexual gratification.
In the Mail article, Simpson is quoted as saying that her first husband used to bring her food home, because he enjoyed watching her eat. This is also another example of an unhealthy relationship and displays classic symptoms of feederism.
It is one thing for a spouse to buy a treat for their significant other, but when it reaches the level of regularly encouraging your partner to gorge for the sake of sexual gratification, it is unhealthy as well as emotionally and physically abusive. A mere fat admirer does not encourage the object of their affection to regularly eat to excess.
Abuse can take many forms and it often goes unremarked upon, or else wrongly labelled. The nature of the power dynamic between the feeder/feedee removes agency and therefore eliminates culpability. Just as it is highly unreasonable to blame the victim of domestic violence for their bruises, so too is it unconscionable to blame the feedee for over eating.
These relationships are simply pathological, as can be seen from the dependency that is created when the feedee becomes too fat to flee the relationship because of immobility. Simpson is already only capable of walking a scant 20 feet and is dependent upon a scooter. It is only matter time before she is completely dependent upon her husband for basics like sustenance and personal hygiene. Would we be this quick to dismiss the dangers of this dynamic if a man was encouraging his female partner to lose weight because he enjoyed the gaunt look?
When we look at Simpson, we see gluttony and fat, two things that we have come to despise. The degree to which Simpson is a victim of those that fetishize fat is obscured. A fat acceptance message is health at any weight, not a sordid compulsion to become the world's fattest woman.
Allen Steadham of The International Size Acceptance Association said:
"I could not imagine endangering my health by deliberately eating unhealthily and decreasing movement just to get some title (she already holds the title 'World's Fattest Mother'). ISAA promotes self esteem, healthy food choices and exercise at any size as part of our Respect Fitness Health initiative. What Donna Simpson is practicing is not size acceptance, it is the opposite. And ISAA's stance is that using unhealthy means to get fatter is just as bad as using unhealthy means to get thinner."
Peggy Howell of the National Association to Advance Fat Acceptance mirrored Stedhams' statement, saying:
"NAAFA supports an individual's right to control all choices concerning his or her own body. That being said, it has been reported that Ms. Simpson's partner encourages her to continue to gain weight.

NAAFA opposes the practice of feeders, in which one partner in a sexual relationship expects and encourages another partner to gain weight."
Even those who do not articulate the kind of dysfunction that Simpson does are shamed based on their weight. Gabourey Sidibe found out firsthand that despite her talent and success, her weight was enough to mark her as "other"; if a woman like that can be reviled, what hope is there that Simpson can find any form of empathy?
Feederism is a subculture that does not get much attention. Some fat acceptance groups rightfully shun its participants for fear that it will intensify the already tremendous amount of fat hatred in society. While it is easy to get drawn in by the sheer sensationalism of what Simpson is attempting, we should not ignore the often perilous results of the feeder/feedee relationship, to focus on gluttony and fat when the greater issue is exploitation and manipulation.
Feederism leaves its participants truly damaged. It is the antithesis of fat acceptance. Fat people have enough social hatred to deal with, without having their bodies become representative of someone else's perversion. Simpson may have declared her decision to keep gaining weight as a personal choice, but it seems as though there is something far more sinister going on.