Editor's Diary: Being allowed to want
Posted on Sunday, August 22nd, 2010 at 8:08 pm
Author: Sarah Jaffe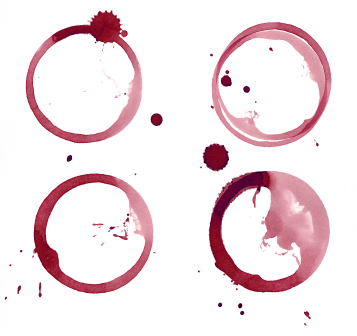 I always love when things I've written turn back up in my Internet "social circle"–mentioned in a blog I read, reblogged on Tumblr weeks or even months later, forwarded on Twitter by someone I didn't know was reading.
Recently an excerpt from a blog post I'd written back in June of 2008 crossed my Tumblr dash again, reblogged by a friend, and it made me think.
"Sexual desire isn't the only thing that women have been limited on. We're expected to be restrained about food, about power, about love, about friendships, about everything. Even I worry constantly that I've crossed a line, that I'm bothering someone if I call too much or email too much, and I think that stems from the same place: feeling that I've made the fact that I want something too clear, too obvious."
I can't help but think about this a lot. Think about the ways women are expected not to want things but to provide for other people's wants. There are class and race levels to this as well–certain women are allowed to want within certain parameters, others are expected to simply go without. As GC contributor Monchel wrote:
Poor means you cannot even want Nice Things. You are not supposed to want them. In commercials, do they show people living in Section 8 housing, driving BMWs and sipping lattes, and otherwise enjoying Nice Things? No, they show fashionably abysmal young lithe college students enjoying Nice Things.
Right.
I got used to being broke; I was even pretty good at it. I learned to draw out my pleasures, to exist on cereal and go out once a week, maybe. I had some savings to fall back on when I went back to grad school and was determined to get through it without adding any debt to my load. And even now, now that I work two jobs and freelance, that I am able to put money in the bank again and afford a decent apartment, I feel guilty with every bit of money I spend on myself. New jeans? How dare you! You should just lose the ten pounds that keeps you out of the old ones. And forget about feeling OK about the food and drink that keeps those pounds on. Or the running shoes your ankles desperately need to help burn those pounds off.
Wanting nice things, spending money has a particular guilt burden for the lefty, the socialist-minded, the person all too aware of the flooding in Pakistan, the wars ongoing despite whatever the media pretends in Iraq and Afghanistan, the oil still saturating the Gulf. Should I eat chocolate when it's not allowed into Gaza?  Am I terrible for having a glass of wine with dinner and only giving fifty cents to the man on the train playing his guitar and passing his hat?
And forget about wanting love, feeling lonely. You have friends, you have both parents still around, you spent the weekend with your sister and you take off by yourself for a bus ride alone as if you're enforcing punishment on yourself.
Women wanting, though, has become a genre of memoir and literature on its own. Women who want too much, who bend the rules til they splinter or shatter, who admit it boldly or shyly, who invite our hatred or beg our forgiveness.
I read Julie Powell's Cleaving on the bus today, an unairconditioned bus that cost me $12 when the train would've run me $20, my clothes sticking to me, headphones blasting music in my ears to pretend I didn't hear the baby crying behind me. (Babies, of course, are never shy about wanting things. It's all they know how to do–want, and cry when they don't get.)  It's the classic book about the woman who wants too much–and we hate Powell, or reviewers do, even more because she has what so many of us want: success, a loving husband. How could she dare want something more? Something else?
And you see, I still haven't told you what I want, readers. I'm not Julie Powell, not yet. I did want to eat red meat, desperately, when I stepped off the bus back in this city that was something I wanted for years and now have, wanted a glass of wine and another hour with the book.
I did stop and allow myself that, at least, a burger cooked rare and a tangy Malbec, a walk through the streets of SoHo in the evening and some unrestrained thoughts scrawled messily in a notebook. Allowed myself for a minute to remember the uncomplicated parts of desire.