How much lower can TV go? A fall preview
Posted on Thursday, September 15th, 2011 at 11:57 pm
Author: s.e. smith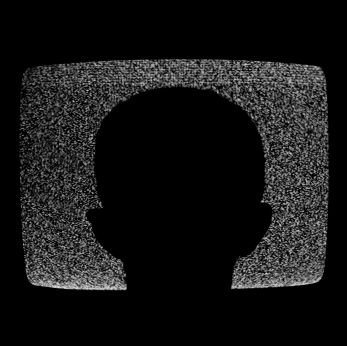 This network television season, it appears that the big players are in a race to the bottom to see how low you can go in an exploitation of current economic and political conditions. My hat is off to Hollywood's army of developers, writers, and show runners, who have served up a hot mess of new reality offerings as well as dramas. Today, we take a look at some of the fall shows we missed in our earlier coverage.
NBC is reviving Queen for a Day, in which game show competitors see who can tell the best sob story to win living room sets, kitchen makeovers, and other big ticket prizes. The flagging network is betting hard on the success of this remake to recapture the game show market, which has waned in favor of reality shows in recent years. Queen for a Day hasn't appeared on US airwaves since 1970, but it's practically tailor-made for the financial crisis, although I'm not sure where competitors are supposed to install their prizes if their homes have been foreclosed. Catch it on Thursday nights, but be sure to grab a hanky first.
Attempting to go up against the juggernaut that is Dancing With the Stars might seem like a losing proposition from the start to us lesser mortals, but Fox is giving it a shot with Sharking With CEOs. The network is pitting CEOs against loan sharks to see which can originate more exploitative loans in a one month period, working out of payday loan offices across the United States. Competitors earn extra points for each defaulted loan, and the top entrants have a chance at interviews for positions on the boards of some of the world's largest financial firms.
Fox's new dark comedy Kafkaesque, revolving around the operations in a bank's failing mortgage department as it attempts to get its numbers up by going after homeowners in good standing on their accounts, looks to be darkly delicious with Joss Whedon at the helm. Amy Acker (Dollhouse, Angel) leads a team of increasingly desperate loan associates as they try to save their department from redundancy and generate the paperwork on just one more loan, all while avoiding desperate bank customers as they attempt to straighten out what they assume are innocent clerical mistakes. This is an offering that seems ripe for classic Whedon dream sequences, and I'm tingling with anticipation just thinking about it. Oh, wait, that's the phone, I left it on vibrate again.
Dying for Health Care features terminal patients competing for health coverage in a nitty-gritty reality show with challenges for contestants in hospital hallways, infusion centers, and community clinics. Fox originally opened the show to cancer patients only, but referrals from doctors and pleas from patients quickly flooded the corporate office, leading the network to revise eligibility to anyone with a terminal diagnosis and less than two years to live. The grand prize is a much-vaunted 'Cadillac plan' offering a year's health insurance. Other contestants walk away with $5,000 in cash.
Ryan Murphy's Fuzzy Math on CBS follows a team of corporate accountants who try to stay one step ahead of the tax man as they shift funds between offshore accounts, alternative investments, and their own sticky fingers. The drama is a bit of a departure for CBS, which tends to focus on the law enforcement side of things, rather than the criminal element, but the network is clearly counting on fans of shows like Dexter, who evidently enjoy humanised fiends. I suspect it will be shortlived, particularly since they stuck it in the Friday night death slot, so be sure to catch it while you can.
Bread and Circuses, ABC's newest reality offering, pits hourly workers against bosses in the gladiatorial ring for a juicy grand prize of 100 class A shares in Berkshire Hathaway and a chance to attend 'Woodstock for capitalists,' AKA the annual shareholder meeting. In true Roman tradition, the show ramps up the offerings each week, starting with contests between lesser fighters to determine who will have the honour of going up against the bosses, along with some exhibition fights; outsourced call center workers versus telephone linemen, for example, and union versus nonunion brawls. There will be blood on the sand on Wednesday nights this autumn, and just like in Roman times, the contest is probably rigged.
If this lineup sounds a bit suspicious to you, you've got a sharp nose. However, with past and present offerings like Who Wants to Marry a Millionaire?, Weg Van Nederland, Secret Millionaire, Who Wants to Marry a Multi-Millionaire, Intervention, Hoarders, and very special episodes of Extreme Makeover featuring terminally ill children, reality may not be so different from parody. Hollywood enjoys profiting from human suffering and capitalist fantasy, and I wouldn't be surprised to see shows disturbingly like the above popping up on airwaves near you in the near future.