Flying While Anarchist: The Black Bloc Whipping Boy For the Security State
Posted on Wednesday, January 4th, 2012 at 2:46 am
Author: Feature Writer
Gc contributor: Joe Macaré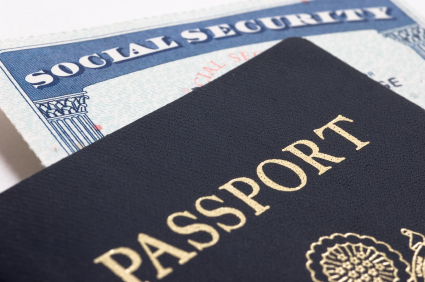 There was once a bargain offered to the more privileged inhabitants of the world's more privileged nation states. It went something like this: We will treat people with brown skin and funny clothes who talk funny and follow a funny religion as if they were criminals. We will at worst lock them up without actually following the normal procedure for dealing with suspected criminal activity, and at best just make their lives more inconvenient and demeaning on a fairly regular basis. Freedoms that are promised to you, the white-skinned, clean-cut, affluent men and women who speak English fluently and are nationals of the right countries, will not be afforded to them. You can travel with ease around most parts of the world; they will be faced with constant restrictions and obstacles.
It was a horrible bargain, but taken at face value and viewed strictly in terms of self-interest without any solidarity (as it was meant to be viewed), the deal had appeal for those on the privileged side. But like all divide-and-conquer deals offered by those in power – setting the middle class up against the working class, the working class against the "undeserving poor," or white workers against immigrants and people of color – it was ultimately a sham.
Two events from the holiday season point towards the breaking of this bargain, and the revelation that, in fact, once those in power have realized they can get away with treating someone a certain way, they gain the appetite to treat anyone they like that way. They come from different sides of the Atlantic. One is a major rolling back of basic constitutional rights via a key piece of legislation signed on New Year's Eve, the National Defense Authorization Act (NDAA). Remember when you could assume that no matter how badly the U.S. government mistreated foreigners, U.S. citizenship offered some protection from being detained indefinitely or assassinated (unless the CIA or FBI did it in secret)? Kiss those days goodbye.
The other is a comparatively small and petty, but still highly instructive tale of bureaucratic inconvenience and security state paranoia. What allegedly happened to John Charles Culatto, an Occupy London participant attempting to travel from the United Kingdom to Spain, represents the kind of complex partnership between private companies and security forces that has come to dominate post-9/11 international travel.
In Culatto's version of events reported in The Independent, police approached him because "they had seen him "acting suspiciously" on the airport's CCTV system when he stopped to talk to fellow travelers" (no, not those kind of fellow travelers), airport security staff delayed him after finding "posters in his bag linked to the anarchist group Crimethinc," and Servisair, which manages the departure gates, stopped him from boarding.
But the final decision to prevent him from flying was apparently made by Ryanair, in Culatto's words "because of the very remote possibility I could distribute leaflets on the plane and upset people."
Well, Ryanair just hates it when people are upset by other people sharing offensive opinions! The airline is notorious not just for the terrible customer service and countless additional fees that comes with its low-cost flights, but also for its bosses' tendencies to take strident positions on everything from climate change (chief executive Michael O'Leary doesn't believe it exists) to labor rights. Spoilers: Ryanair doesn't believe in those either, not just for its own workers, but also those of, say, Italian public sector workers. In September 2011, Ryanair's Head of Communications Stephen McNamara demanded that "Action… be taken at EU level to ensure that the 'right to strike' is removed from essential airport services."
You Say Anarchist Like It's a Bad Thing
So maybe Ryan doesn't mind all upsetting views – just anarchism. They're not alone in that regard. The ideology invoked as justification for Culatto's treatment is a common whipping boy for the left and right alike.
Socialism may be the American right's favorite epithet to level at the left, but in Europe, that word has a more respectable pedigree. Anarchism, on the other hand, does not: It is a word that is much misunderstood and often deliberately misrepresented to evoke cartoonish chaos, but it is also a political philosophy that arguably threatens established power structures most, since it calls for not the reform but the dismantling of the modern nation state.
That means there's a genuine and profound ideological split between anarchism and forms of left-wing politics that see the state as the best defense against mendacious private interests. Fair enough. But some progressive media commentators and activists have, to their discredit, a history of hand-wringing and fear-mongering about anarchists, a habit some have fallen back into as the Occupy movement has spread. Particularly with reference to Oakland, the scary "black bloc" has been blamed for excesses of property damage or provoking police. (At the time of writing, the second highest Google result for "black bloc" is a CBS story from November asking "Is "Black Bloc" hijacking Occupy Oakland?", closely followed by The Atlantic's "Occupy Protesters Fear Losing the Spotlight to the 'Black Bloc'".)
But this is in fact nothing new. At the turn of the millennium, the black bloc anarchist was being invoked in precisely the same ways: By the government and police, as a justification for repressive treatment of protest, and by left-leaning and liberal pundits as a way of ostracizing radicalism in favor of piecemeal reform and electoral politics. In the lead-up to May Day 2001, the Metropolitan Police, the Evening Standard and even then-Mayor Ken Livingstone told everyone in London to be very afraid that the scary anarchists were coming from far and wide to smash up some shops – thus providing an excuse for one of the earliest and notorious instances of "kettling" in the UK, in which your humble writer was among the protesters, observers and hapless passers-by who were kettled.
Fast-forward a decade, and Livingstone was chiding Boris Jonson for "smearing" anti-austerity protesters in 2010, and then saying much the same thing about the new Mayor's response to Occupy London.
A bit rich, but it's not just because Red Ken is the challenger again rather than the Mayor. It also represents a quandary in which many liberals and moderate leftists find themselves, having spent most of the '90s ignoring or actively cheerleading the triumph of neo-liberal economic policy, and most of the last decade fighting a rearguard defense against neo-conservative foreign policies many of them initially supported. How can they ally themselves with the Occupy movement that resonates so much with what they claim to value, but which is too radical to settle for the solutions upon which they have always relied?
One answer is to split the movement if between good moderate peaceful Occupiers (which in the U.S. means those who will "Occupy the Electoral Process" come November, in favor of Barack Obama, so he can do more things like signing NDAA), and bad extremist Occupiers who cannot be trusted not to turn violent.
While this may reflect some genuine on-the-ground divisions (Oakland journalist Susie Cagle has theorized that a tactical division between reformers who favor "civic engagement" and revolutionaries "will be [the] movement's biggest split"), those who exacerbate and exaggerate external depiction of these differences often have their own agenda. Usually, this is the agenda Chris Hedges so effectively castigates in Death of the Liberal Class: Demonizing radical change, and pushing for piecemeal reform.
But piecemeal reform when faced by something like NDAA – not to mention the Bush-era legislation that preceded it – offers paltry hopes indeed. Is the best that reform can offer the hope that things can be reset to the state of affairs in which the only people being mistreated by the security state are people of color, people who don't speak the right language and people who don't have the right papers?
To quote Ryanair's response to the claim they barred someone from a flight for being an anarchist: That's "complete and utter rubbish".