Government Surveillance in a New American Century: Who Are the Feds Investigating?
Posted on Wednesday, April 25th, 2012 at 6:47 am
Author: Kristin Rawls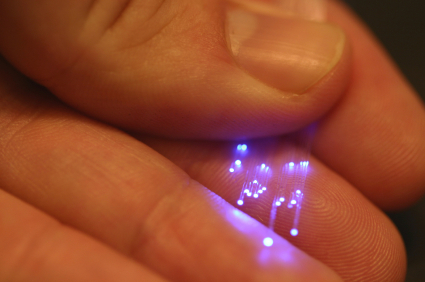 Rocker agitator Ted Nugent is no stranger to violent rhetoric about the President, so his inflammatory remarks at last week's NRA convention were no surprise. Still, the level of vitriol stunned many Americans. In the now-infamous address, Nugent said, "If Barack Obama becomes the president in November again, I will either be dead or in jail by this time next year… If you can't go home and get everybody in your lives to clean house in this vile, evil America hated administration, I don't even know what you're made out of."  He added, "We need to ride into that battlefield and chop their heads off in November. …any questions?"
It was consistent with Nugent's threatening remarks during the 2007 Democratic primary campaign. He infamously called Obama a "piece of shit" during a concert and continued, "I told him to suck on my machine gun!"
United States security apparatuses like the FBI and Secret Service usually take threatening rhetoric about the President – and other elected officials – very seriously. In 1901, Congress requested Secret Service Protection for the president in the wake of President William McKinley's assassination. The protective role is fairly expansive, including "all activities related to identifying threats, mitigating vulnerabilities and creating secure environments wherever protectees work, reside and travel and where specially designated events take place."
And Nugent's remarks certainly sounded like serious threats that demanded thorough investigation from Secret Service. Journalist LZ Granderson even called for Nugent's arrest, "Not because he doesn't like Barack Obama but because he got up in front of a group of people and insinuated he would attempt to assassinate Obama if he's re-elected. Or let's put it this way: A man with a truckload of guns has threatened the life of our president while the country's at war." Wouldn't any Muslim fundamentalist come under intense scrutiny – and perhaps even long-term detention – for uttering the same words? Of course the feds would need to investigate Nugent's remarks.
So, it seemed like a no-brainer when the Secret Service announced that it would investigate Nugent's threatening and incendiary remarks. But Granderson predicted what would happen next: "…it seems that if there were a First Amendment line to cross, that would be it. And yet, the reality is the Secret Service will spend a little time investigating Nugent, determine he's not a true threat, and move on." Which is precisely what happened. Almost immediately, the Secret Service issued a statement promising that they had interviewed Nugent and resolved the matter. The immediate turnaround spurred some speculation about whether or not liberal activists are treated with the same degree of leniency.
There may be some cause for concern. For example, in 2008, the FBI made headlines for recruiting moles to infiltrate vegan potluck dinners. Last year, The Washington Post reported that in late 2010, "agents raided homes in Chicago and Minneapolis, issued subpoenas to 14 activists, and tried to question others around the country, including prominent antiwar organizers in North Carolina and California." Just this month, environmental activists planning civil disobedience to protest oil drilling complained of being investigated by aggressive officials seeking information about eco-terrorism. And last week, a member of the Animal Rights Coalition reported being questioned by the FBI in Minnesota.
As ridiculous as this seems, the government has some precedent for worrying about leftwing violence in the United States. A radical leftist organization called the Weather Underground formed in the early 1970's on the heels of urban riots. The group was responsible for a string of bombings in the mid-1970's. In the early 1980's members of the radical environmentalist group Earth First! split to form the Earth Liberation Front (ELA), which would focus on more violent actions. A few militant environmentalist and animal rights groups have popped up in their wake. Plus, other militant groups that sprouted up in the United States during the late 1960's and 1970's – from the Black Panther Party to radical separatist feminists – used violent rhetoric in much of their activism.
Considering the intensity of the rhetoric, few leftists actually went through with violent strategies, and when they did, they usually targeted symbolic institutions and avoided harming humans. Even at its most extreme, leftist activism never resulted in the number of violent actions that the far-Right has engaged in since the 1960's. In fact, the United States has a long tradition of hate group extremism that has been around since the very beginning – and never quite disappeared. The hate groups responsible for the lynching that took place throughout the United States – Klan offshoots and white nationalist sects – during the first half of the twentieth century still exist. In fact, many of these groups can now be found in every US state. Other hate groups have sprouted up the past several decades as well, and the Obama presidency has come hand in hand with tremendous growth in hate activity. In fact, BET reported last week that "hate-crime groups have been on the rise. According to research conducted by the [Southern Poverty Law Center], hate groups have been rising steadily dating back to 2000. Recently, the organization counted 1,018 hate groups, their highest number to date."
Further, fringe anti-choice groups have been engaging in violent protests against abortion rights since Roe v. Wade, the 1973 Supreme Court decision that legalized abortion. The 2009 murder of Dr. George Tiller, one of the few remaining physicians in the United States performing late-term abortions, is only the most recent high profile crime of extremist anti-choicers. According to NARAL, "opponents of choice have directed more than 6,100 reported acts of violence against abortion providers since 1977, including bombings, arsons, death threats, kidnappings, and assaults, as well as more than 156,000 reported acts of disruption, including bomb threats and harassing calls." A total of eight people have been killed as a result of anti-choice violence just since 1993.
Finally, individuals are known to take matters into their own hands to advance fringe rightwing ideologies. Militia enthusiasts Timothy McVeigh and co-conspirator Terry Nichols were responsible for the deaths of 168 people in the notorious Oklahoma City terrorist attack. The shooting of US Congresswoman Gabrielle Giffords of Arizona was one very high profile example of rightwing-inspired violence. And according to the SPLC, the two men arrested in the recent Tulsa, Oklahoma killings had posted racist material online. They have since been charged with hate crimes.
Ultimately, we know that government surveillance has increased tremendously since September 11, 2001 altogether. So, it is hard to make a definitive claim as to whether or not government investigations have a rightwing bias that specifically targets leftist activists. It seems as if the government may simply have stepped up its investigations of us all. But considering the magnitude of rightwing crime in the United States, the infiltration of vegan potlucks and peace groups seems pretty overzealous. Not only that, but the public money poured into such investigations seems, at best, wasteful. And in a time of debt crisis, surely we should be casting a critical gaze on this kind of federal spending. Maybe the question isn't really: "Does government investigation have a rightwing bias?" Perhaps we should instead be asking, "Should the government be investigating today's almost uniformly non-violent leftwing movements at all?"