Holidays in the Carpathians: Bukovel
Posted on Monday, January 21st, 2008 at 12:18 am
Author: Feature Writer
Gc contributor: Olha Pryymak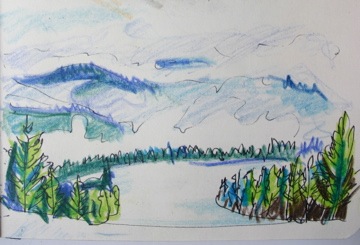 It seems that everyone with wheels in Kyiv went up the Carpathian mountains to celebrate the New Year. Sitting by the fireplace in a log cabin at the ski resort this season would have been something, but I didn't not get there as planned. To be honest, it was a blessing to miss the frantic traffic and struggle to find a decent place to sleep.
After all, the good places are booked up there a year in advance.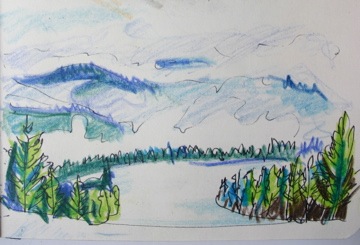 As a clever friend of mine recommended, it's better to go up to the Carpathians a few weeks before the holidays, or else after the Orthodox Christmas (which is on the 7th of January, for all of those unfamiliar with the Julian calendar). So, I adjusted my plans.
Christmas time here offers the best entertainment for culture lovers, because the way the locals celebrate it has been preserved in its full glory: costumes, caroling, lavish food and all.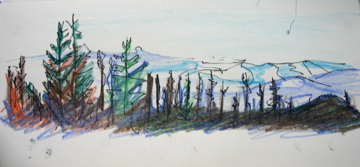 The best way to get to the Carpathians from the capital is by car (it's roughly a 7 hour drive to Yaremche). If you arrive to Yaremche by train (it would take a transfer or two to get there from Kyiv, as the railway system is still pretty inconvenient), you can hop on a cab for about 150 hrv to Bukovel.
This is actually reasonable, considering Yaremche is 40 min away. Obviously, putting so much effort into getting there means that this should definitely not be a weekend kind of trip. Better to stretch it out for 5 days or so, if you can.
Accommodations are plentiful and may be secured on the spot, if and only if you're not there during the holidays. The skiing season lasts into March.
My ideal place to stay would be an agrotourism spot – a local hut with lots of ethnic flare, placed on the edge of the village near a stream with a breathtaking view of the mountains. Of course, you have to make sure you can get hot shower/indoor facilities first. Recently, a few websites sprung up offering such acommodations: www.greenworld.com.ua and www.greentour.com.ua.
In the Carpathian mountains, Bukovel is the prime ski resort, with European-standard facilities and prices (read: not cheap). My brother came back numb from four days of intense skiing, not to mention intense beauty, as he did manage to go up there with his friends. He is into active holidaymaking and the fact that he was deeply impressed by the place is a testament to how great it is. You can learn more about all the services, slope maps, and specs on the Bukovel site.
Besides the obviously attractive winter holidays, the Carpathians are actually the place to be during any season. I can't wait to go down there for a week in the summer to drink fresh goat milk, pick berries and mushrooms, and live the simple life.
Join me. Put your money in the Ukrainian Carpathians and help the locals develop the tourism infrastructure, so that they can make this beautiful place even more glorious and comfortable to visit. The people of the Carpathians, it seems, understand reinvesting in their local communities better than the people of Crimea (which, overall, continues to disappoint despite its potential).
All artwork by Olha Pryymak.