Homeland: Race and Islam in Showtime's Award-Winning CIA Drama
Posted on Tuesday, October 2nd, 2012 at 12:20 am
Author: Kristin Rawls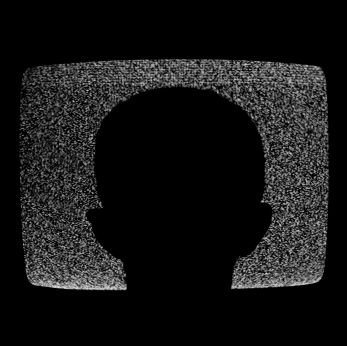 There are two one-hour CIA dramas on cable networks right now: One of them, USA's "Covert Affairs," is a law enforcement romcom in the same genre as "Bones" or "Castle," this time with an international backdrop. Its politics are pretty straightforward – the CIA almost uniformly represents a force for "good" against shadowy worldwide evils. It's a simplistic approach to American triumphalism, in which the "good guys" exchange witty banter and navigate sexual tension while upholding democracy around the world. It doesn't spend a lot of energy on CIA secret prisons, torture allegations or any of the other problems that have beset the Agency in recent years.
That's really its only similarity to Showtime's much more complex "Homeland," which swept the Emmy awards on September 23, winning in the three biggest categories: Best Drama, Best Lead Actress (Claire Danes) and Best Lead Actor (Damian Lewis). Like "Covert Affairs," "Homeland" expends little energy on the CIA's vexed, scandal ridden War on Terror years.
And yet, the show could not exist – and it would make very little sense – if not for those years.
The second season opened with a bang last night, showing protests outside the US embassy in Beirut as career operative Saul Berenson, played by Mandy Patinkin, plans a risky trip into town to meet with an asset who claims to have information about an upcoming attack on the United States. When colleagues at the Embassy question the wisdom of venturing out at a time like this, Saul explains, ""Two days ago, Israel bombed five nuclear sites deep inside Iran. The Ayatollahs are not amused." The asset, we soon find out, is the wife of a Hezbollah district commander who had been developed by protagonist Carrie Mathison (Danes) in previous years. The woman is adamant: She has information, but will only speak to Carrie. She doesn't trust anyone else in the CIA. This is how an angry, humiliated Carrie, who has been kicked out of the CIA at least partly in retaliation for failing to disclose her struggle with bipolar disorder, gets sucked back in.
Carrie's family is justifiably concerned, as her recent history with the CIA led to such unraveling that it destroyed her career. But she promises her sister that she's only doing this out of "patriotism," a claim that we all know is bullshit, Carrie's sister included. We see how much she's missed her work in action in Beirut, where she effortlessly loses a man with a gun by kicking him to the ground – and beams brightly as she leaves the scene. She lives for this, we're reminded – for the rush and excitement and, most of all, for outsmarting everyone else. Not patriotism, but a calling.
Back in Washington, enormously popular war hero Nicholas Brody (Damian Lewis) continues his political ascension, conspiring with al-Qaeda even as his name is short-listed for the Vice Presidency of the United States. He's a "terrorist," as we know, but a thoroughly human one who turned only when he witnessed the devastating consequences of U.S. war drones. He'd been spending his days teaching the son of one of his captors, a young boy named Issa, whose school was ultimately hit by one of the drones. After Issa's death, captor Abu Nazir used the tragedy to radicalize Brody. We're meant to understand how, in the course of eight traumatic years, this sort of thing could happen to anyone.
Herein lays the troubling thing about the politics of "Homeland": It isn't simplistic American triumphalism. In fact, it presents itself as liberal peacenik propaganda, but it's being more than a little disingenuous about that. Let me explain.
On one hand, there are preachy moments that cast American Islamophobia in a particularly ignorant and buffoonish light. For example, Brody's daughter, Dana, becomes hypersensitive to its expressions on learning that her father is a Muslim. Her Quaker school – modeled on Sidwell Friends School, where the children of diplomats and politicians go – becomes a place of conflict. When one classmate wrongly refers to Iranians as "Arabs" and suggests nuclear retaliation against it, Dana becomes so distraught that she accidentally blurts out that her father is a Muslim. And when she calls one of her classmates a "douche" and is reprimanded on the grounds that the school is "not okay" with name-calling, she says, "And what about mass murder? Are we okay with that?"
The U.S. Military and intelligence organizations, too, are subjects of criticism, most of it related to the consequences of the drone program. Brody has told his al-Qaeda contacts that he won't participate in any acts that could cause violence against innocent civilians, but he changes his mind in the context of a discussion with David Estes, Director of the CIA's Counterterrorism Center. Hearing Estes brag about the drone program, he asks how many there are. Estes' response? "I don't know… 8009?"
"You lost count?" Brody asks with what only we know is righteous indignation. That's when his resolve to follow orders from his al-Qaeda contacts deepens, and he decides to follow through by collecting intelligence for the organization.
This is where it has to be said that depicting a "secret Muslim's" ascendancy to power in the United States is not a neutral premise. The show is based on an Israeli series called Hatufim (Prisoners of War), which of course has its own fraught context. But a sizable percentage of Republicans in the U.S. believe that President Obama himself is a "secret Muslim" with allegiances to al-Qaeda. And the many civilian deaths resulting from U.S. drone strikes in Muslim countries have not changed this perception. It's no accident that this is the story Homeland tells.
Nor is it any accident that Nicholas Brody is white. It's easy to imagine that – war hero or not – that he would face much more public scrutiny if a person of color. Why didn't his captors kill him? How did he really get away? Why was he allowed to live while one of his colleagues was not? Why did he appear to be counting prayer beads in his first press conference?
The thing is, Homeland has a race problem. Brody is both white and the only sympathetic Muslim on the show. It isn't lost on him that his al-Qaeda contacts seem motivated by opportunism and greed, while Brody himself is motivated by the killing of a child he loved. Regular Muslims, by contrast, are depicted as people prone to mob violence who can be easily manipulated by their rulers. The site of angry Muslims burning Israeli and American flags outside the U.S. Embassy is one example from last night's episode – and in light of recent violence against U.S. diplomats in Arab countries, this was not a neutral plot point – not even if it was written before the recent real-life killings of U.S. diplomats in Arab countries.
In the end, the reactions that people like Brody and his daughter, Dana, express in response to Islamophobia in the U.S. are meant to reflect on their basic human goodness, but these conceits do little to trouble stereotypes about Arab- and Persian-American Muslims. It all gets filtered instead through a lens of whiteness.
And then there is the matter of the U.S. government agents depicted in the film. The lone agent who seems motivated merely by power and careerism is David Estes, the African-American operative who showed such callous disregard for victims of the drone program. The only other major CIA characters, Carrie and Saul, are mostly just motivated by a passion for keeping American citizens safe. Here again, the truly sympathetic characters, the ones who are written with an ounce of humanity in them, are white.
And at the end of the day, this is still a story about American triumphalism. It doesn't romanticize the CIA as Covert Affairs does, but its politics aren't really that different when you take a closer look. Even its moments of pluralist preaching, in which the show more or less scolds belligerent Islamophobia, don't work well. They feel tacked-on and insincere, like the result of a politically correct Hollywood executive who said, "We will get too much criticism if we make Muslims look uniformly bad." And proceeded to tack some things on here and there to make the show seem more balanced.
Of course, the show is also pretty addictive, and it features brilliant performances by all its lead actors. I feel too invested in the plot to jump ship at this point. But I'll always feel a little uneasy about that. Homeland is by no means innocent, even if it happens to be good.