Julia Fischer—Bach Concertos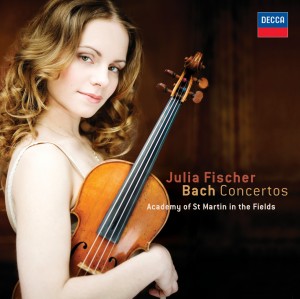 Academy of St.Martin in the Fields
DECCA Records
Now at the age of 26, Julia has become an even more excellent player in terms of her skill, the level of emotion in her music and compatibility with partner orchestras. This is demonstrated through her latest collaboration with the Academy of St.Martin in the Fields, following a previous collaboration in 2001, when the partnership produced the Vivaldi Four Seasons Concertos, another well-known work of chamber music.
Bach's music is in Baroque style, illustrating the influence of Renaissance. Julia works exceptionally well in this genre. Notably, during the second movement of Concerto for two violins in D minor, Julia avoids the common pitfall of turning the slow movement into a sad one. Through solid skills and stablility, Julia and the orchestra play to reflect the serious, religious atmosphere of the church.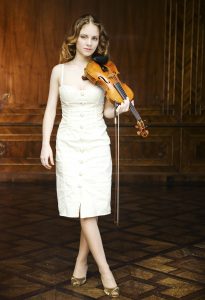 Another double concerto on the CD was first known as C minor work for two harpsichords and orchestra, but modern scholars and Wilheim Rust, a nineteenth-century German scholar of keyboard concertos, believed that the work was written for an oboe and a violin. Andrey Rubtsov, the first oboe of the Russian National Orchestra has joined Fischer here.
During the opening of the first movement, Julia elegantly tramps into the music with the oboe matching her. She keeps the atmosphere under her control while brining out the joy and beauty from the music. The repeated main theme provides various opportunities for Rubtsov, the orchestra and Fischer to together reveal their passion and commitment to each other.
Also included are the A minor and E minor violin concertos. In the fast-slow-fast structure modeled on Vivaldi, which tests the ability to performing melodies that go from free-spirited to more somber, Fischer does a wonderful job of preventing the interpretation from going into either extreme of overwhelming joy or excessive sorrow.
It should be noted that this is the first time that Fischer records with DECCA. One can hope that this is the beginning of a successful partnership. For now, the Bach Concertos serve as proof that Fischer has emerged as a word-class musician in the tradition of another German star, Anne Sophie Mutter.