Kevin Smith & Southwest: the tip of the fat-shaming iceberg
Posted on Tuesday, February 16th, 2010 at 11:27 am
Author: Renee Martin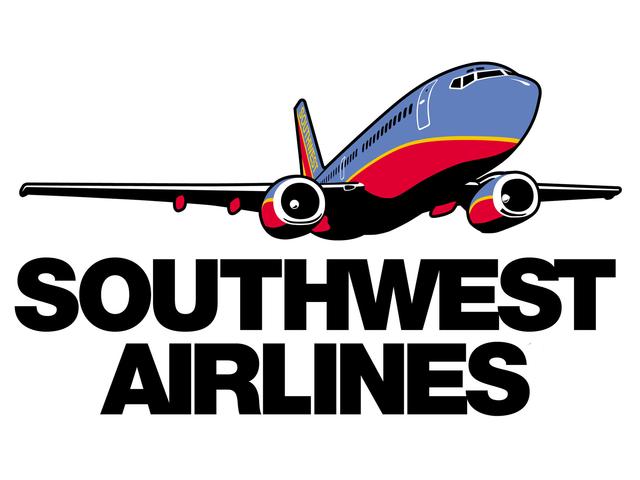 On February 13th, Kevin Smith was asked to vacate his seat on a Southwest airlines flight, on account of being "too fat" to fly. Smith is a very successful director, and when he decided to use Twitter to register his complaint at Southwest's atrocious behaviour, he reached millions. In a series of tweets, he expressed his anger at having been subjected to Southwest's Guidelines for Customers of Size, and people listened.
This is what Smith had to say:
"Wanna tell me I'm too wide for the sky? Totally cool but fair warning folks: If you look like me, you may be ejected from Southwest. I know I'm fat, but was Captain Leysath really justified in throwing me off a flight for which I was already seated? Hey @SouthwestAir? F*ck making it right for me just 'cause I have a platform. I sat next to a big girl who was chastised for not buying an extra ticket because "all passengers deserve their space." F*cking flight wasn't even full! F*ck your size-ist policy."
The age of social media means that corporations are no longer able to put a spin on incidents like this. Once a story goes viral, it gains a life of its own. Had this occurred to a passenger without celebrity status, it would simply be chalked up to (largely acceptable) prejudice against amorphous fat people, and forgotten about.
Kevin Smith is a man with over one million Twitter followers, however, and suddenly, the human element in this story was brought to life. Kevin is funny, successful and engaging, and is the opposite of the stereotypes attached to fatness. Many were able to quickly realize that the way he was treated was unacceptable. It is much harder to discriminate against someone once we have come to like them as much as we like Kevin Smith.
Overall, though, fat-shaming is everywhere we turn. It happens in the erasure of fat bodies from the media. Women who are average weight are routinely photo-shopped to appear slimmer. Fat people earn less than skinny people, even though there is no substantial evidence that they are less competent. Doctors routinely ignore the medical complaints of fat people and assume that every illness or complaint is weight-related, even when the patient and medical evidence indicate otherwise.
We have been socialized to believe that fat is always the problem. If you cannot get a boyfriend, the answer is to lose weight. If you want to be successful in life, lose weight. The answer is always "lose weight."
Michelle Obama recently announced the Let's Move Campaign with the goal of eliminating childhood obesity within a generation. The New York Times quotes her:
"The truth is, our kids didn't do this to themselves. Our kids didn't choose to make food products with tons of fat and sugar and supersize portions, and then to have those foods marketed to them wherever they turn. There is a place in this life for cookies and ice cream and burgers and fries, that is a part of childhood. This is just about balance, about really small changes that can add up, like walking to school when you can, replacing soda with water or skim milk, trimming portions just a little."
The initiative started by the Obama administration reifies the idea that fat should be a marker of our status. Though the administration claims that the initiative is to improve overall health, the fixation on fast food and portion size as the cause of obesity is highly unscientific. The greatest predictor for body shape, size and ability to fight disease is genetics. Just as it is possible to be fat and physically fit, it is also possible to be skinny and unhealthy. There are many that regularly consume diets high in fat and sugar, and yet their BMI falls within the so-called healthy range.
The First Lady's platform is being run alongside of president Obama's attempt to overhaul the health care system. When the anti-childhood obesity campaign is placed next to the healthcare debate, it helps reinforce the notion of what as a disease. High blood pressure, heart disease and diabetes are constantly mentioned in the two conversations, with a connection always made between these health issues and fat, thereby marking fat bodies as problematic and a drain upon society.
On a state level, the Mississippi legislature has considered a bill to ban obese people from eating at restaurants. Bill HB,282 specifically states:
"Any food establishment to which this section applies shall not be allowed to serve food to any person who is obese, based on criteria prescribed by the State Department of Health after consultation with the Mississippi Council on Obesity Prevention and Management established under Section 41-101-1 or its successor."
A person is considered to be obese if their BMI measures 30 and above. Of course, it was never made clear how the restaurants would decide if a patron should be banned from eating. This bill has been promoted as a way of "helping" fat people deal with their weight issues, when all it would do is isolate and humiliate them. It is nothing short of an attempt at legalized discrimination.
When discrimination becomes law, where do we draw the line? If fatness can be criminalized and legally understood as deviant there is nothing to stop the government from deciding tomorrow that people who are old, gay, transgendered, of colour, etc., are also in need of segregation to ensure their own development.
Meanwhile, Southwest has apologized for inconveniencing Smith, but its discriminatory policy remains unchanged, which means other, not-so-famous people will continue to suffer.
Like all news stories, this too will slowly lose its momentum, to be replaced by some other shocking example of discrimination, even as fat-shaming continues to become a systemic part of our society. Kevin Smith is just one of many people who have been thrown under the bus in this brave new world.