Nebraska no longer a safe haven: what to do with the kids now?
Posted on Monday, November 24th, 2008 at 1:15 pm
Author: Feature Writer
Gc contributor: Renee Martin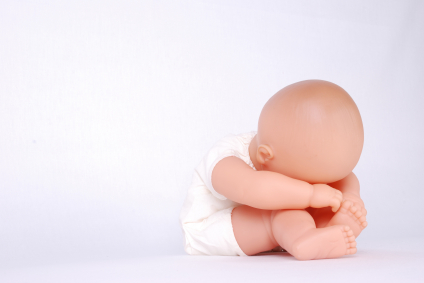 Nebraska was the last state to institute a safe haven law. The original intent of this law was to stop mothers from leaving their newborn infants in dumpsters, if they decided they did not want them, or for some reason could not care for them. The legislature could not decide on an appropriate age limit; and therefore employed the word "child." This meant that any child under the age of 18 could be left at a Nebraska hospital, and the parent could not be charged with abandonment by law.
Now the law has been changed and an age limit of 30 days has been introduced.
The full text of LB 157 read: "No person shall be prosecuted for any crime based solely upon the act of leaving a child in the custody of an employee on duty at a hospital licensed by the State of Nebraska. The hospital shall promptly contact appropriate authorities to take custody of the child."
In the lifetime of this law 27 drop offs occurred and 36 children were given up by their parents. Parents drove from as far away as California to relinquish their parental rights. One man left all 9 of his children behind.
According to USA Today, Todd Landry of Nebraska's Department of Health and Human Services stated that, "the four oldest of the nine siblings were placed together in an emergency shelter and the others in a foster home. They're struggling to varying degrees with what's happened to them."
To be abandoned by a parent can be an extremely traumatic thing for a child. In this case many of the children were of an age that they could understand exactly what the parent was doing even as it was happening. One can only imagine the pleading of the child, and the promises they must have made about behavioural changes as the parents headed toward the hospital exit.
The harm of that one moment alone is going to require hours of counselling. Even rebelling children ultimately want the love and support of their parents. We believe that a parent's love for a child should be unconditional and unwavering. When the opposite happens the rejection is personal and earth shattering.
Landry suggested that parents chose to abandon their kids because, "they were tired of their parenting role. He says child behavioural problems, not family financial woes, were a factor"
I believe that the above statement is very revelatory. Landry meant it as an indictment against the parents who chose to leave behind their children; it is in actuality an indictment of disappearing social services.
We no longer live in a time where parents can count on a support network to help raise their children. It is no longer financially feasible for one parent to stay home and raise children, and the state is daily reducing, or ending, programs that have traditionally helped families in need.
These reductions are combined with the added stress of working more hours than ever before; while surviving with less disposable income than our parents. Even in the most supportive of environments parenting is an extremely difficult job. Children do not come with manuals, and they seem to exist to try every single nerve ending in your body.
We have this idea that inside their little single family domiciles that people are living the Harriet and Ozzie lifestyle. This could not be further from the truth. Even the 1950's were not the idealized family groupings that we have constructed them to be.
Now that we no longer live in inter-generational families, most of the strain falls directly on the parents. Schools do what they can to alleviate some of the strain, but with one teacher to 20-25 kids, only so much can be done.
If you happen to have a special needs child, navigating the system to get aid can be a difficult experience. Parents are often shamed for not being able to control their child. We are expected to medicate them into submission if necessary, but under no circumstances are we to relinquish control, or admit defeat.
Yet the average parent is not a trained professional in the area of child psychology. Loving someone does not mean that you naturally acquire the tools to be able to help them. Many of the children that were dropped off have mental health issues.
Instead of the state admitting that this is a failure on its part to help families that are struggling, they have chosen to blame the parents. Yet for many this was an act of desperation – far too many people reach time and time for help, only to meet a brick wall.
Safe Haven laws were designed to protect newborn infants, but a 6 year old child is still a vulnerable person. Removing the opportunity for parents to leave their children in the care of the state is not going to eliminate the need for such a service. By closing this loophole in the law the state has once again abdicated its responsibility to children. What happens to all of the other families that are still out there who are desperately overwhelmed?
We need to begin to develop real programs to help these families. Calling in the super-nanny in not going to cut it either. Parents need a place to turn when they are at the end of their rope. More free family counselling needs to be available. Socialized day care should be available to give parents and children a break from each other on occasion.
We need to strengthen programs that we know work, like the Boys and Girls Club of America, or the local YMCA's. We need more youth centers and mentoring programs. Overwhelmed, parents need to know that they are not in this alone. Medical services need to be extended to deal with any special health issues that children are dealing with.
Instead of spending time pointing fingers and shaming parents, we need to think about who is really suffering in this situation – the children. Assigning blame without even trying to come up with any constructive solutions to the issues that the families are undergoing does not solve anything.
The action of these parents was a cry for help, and unless we start to deal with the issues we are only exacerbating the problem, and putting even more children at risk.