Review: Bunheads
Posted on Friday, June 15th, 2012 at 3:26 am
Author: s.e. smith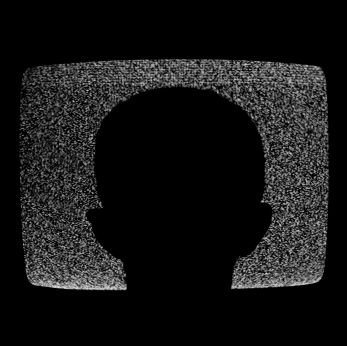 Bunheads, the latest from Amy Sherman-Palladino (of Gilmore Girls fame) debuted on ABC this week to much excitement across the Internet from fans eager to see her next creative endeavor. Inevitably, the show, a ballet-centered dramedy about a dancer-turned-Vegas-showgirl who gives it all up to move to a small town called Paradise when a fan proposes marriage, is being compared to Gilmore Girls, which isn't entirely fair: Bunheads stands on its own. As it should, because great creators shouldn't repeat the same thing over and over again, and fans shouldn't expect it of them.
The show is already showing the signature spark that Sherman-Palladino is known for; from the very opening act, there's snappy, sharp dialogue, and refreshingly, it's actually funny, rather than relying on cheap, easy shots to make audiences snicker. Michelle (Sutton Foster) is fabulous in her role as a somewhat socially inept dancer who crashes around making a mess of her life while being remarkably graceful as soon as she hits the stage, and Fanny (Kelly Bishop) as her cranky mother-in-law makes an absolutely great foil for her.
Together, the two women are comedy dynamite, bringing chemistry to the screen that really clicks in the pilot, which is a heartening sign for the rest of the series. In true dance show tradition, they even get involved in a tequila bonding moment and dance-off at the end of the episode, swinging around in an artfully seedy bar as they strut their stuff for each other. Oh yes, my friends. They even draft bystanders for their dance war before ending up in each other's arms, vowing to set aside their differences.
The show also features a quartet of teen girls, Fanny's dance students; again, comparisons to Gilmore Girls arise. I prefer to look at them as their own characters and personalities, though, rather than trying to map them onto characters past. They make an interesting group, from the dancer with the body and skills to succeed, but none of the drive, to the girl who feels doomed to become 'a real estate just like my mother' because she's been sentenced to large breasts. Personally, I'm rooting for Boo, who loves dance but doesn't have the physical assets to succeed in ballet.
As a group, the teens work well with each other, and their personalities are already distinguishing themselves in the pilot. I love the scene where they're all sitting around in the dance studio drinking beer and complaining about their small-town life, not least because it reminds me of my own youth in a rural community where, yes, things like someone leaving the library unlocked so we could read books would indeed be considered exciting. Better yet is Michelle's response to the teen booze fest: 'If you're going to consume totally empty, and might I add illegal, calories, at least they should be from Belgium.'
I'm looking forward to more zingers, more crisp dialogue, and more comedy in the coming episodes. If Sherman-Palladino can exceed the bar she set with the pilot, she may have another solid entry here, which would be nice after some of her recent flops. I'd love to see Bunheads grow and get the same kind of momentum as Gilmore Girls, because it's fantastic to see woman-helmed, woman-powered television making it, and thriving, in the male-dominated Hollywood landscape.
As for people who like to claim that women can't be funny, and thus don't have a spot in the comedy landscape…well, Bunheads is a reminder that women comedians exist, and that female creative teams are absolutely capable of making audiences laugh. Often without resorting to exploitative humour to do it.
Bunheads is also a rare example of a truly multigenerational show, and the small town setting allows people from multiple generations to interact naturally; when you live in a town where there's nothing to do, you're forced to turn to your neighbours for entertainment. As Michelle attempts to navigate an unfamiliar world, I think we'll see the girls mentoring her as much as she mentors them, and that too hearkens back to Gilmore Girls and marks a departure from traditional television. Shows about female friendships and connections across generations are unusual and stand out in a landscape where such friendships are often characterised as catty and self-serving rather than genuine, and where generations are firmly separated and never cross paths, let alone have anything to offer each other.
One thing it's not, though, is multiracial, as creator Shonda Rhimes pointed out in her recent criticism of Bunheads. The landscape of Paradise is white, white, white, which is somewhat remarkable for what is presumably a small town on the coast of California, where one might expect to see some people of colour. Panning across Fanny's dance class, there was a sea of white faces, and none of the lead roles in the production were given to women of colour. The burden of diversifying casts shouldn't fall to people of colour, but rather to all creative teams, and it's disappointing that ABC seems to be relying on Rhimes to bring home the melanin.
Given the overall slowdown in family-friendly content in the summer months, it's unfortunate that this particular summer fare won't offer much of substance to young people of colour who might like to see themselves on screen. Needless to say, people with disabilities don't appear to be represented either, but hey, if you're white and pretty, you'll probably find something to identify with on Bunheads.