Review: NBC's Revolution
Posted on Thursday, September 13th, 2012 at 11:08 pm
Author: s.e. smith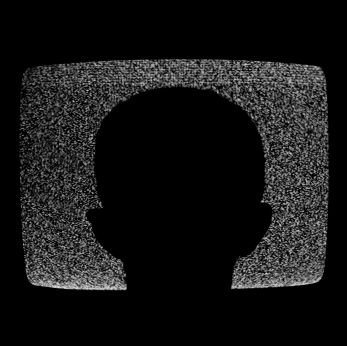 Apparently inspired by the flameout of CBS' short-lived Jericho, NBC decided to try its own hand at a postapocalyptic drama in a disintegrating world without the comforts of home, namely the pleasures of electricity and all that come with it. Revolution opens in a time more or less like the modern-day US with a rapid action sequence in which the power goes out worldwide, and everything with any kind of electronics or advanced technology, including basic batteries, no longer works.
Why? Who knows! As Aaron (Zak Orth) puts it to a group of dirt-smeared children in a makeshift schoolhouse 15 years post-blackout, "physics went crazy." What a neat way to evade responsibility for the setup of the show, which many critics have pointed out does indeed defy all known laws of physics as well as logic and common sense. We can only hope that creator Erik Kripke has some sort of brilliant reason in mind, but there's only so much phlebotinum viewers can take before they'll get antsy.
In a post-blackout world where we have thankfully jumped ahead rather than watching the long decline of society—much of the sets look lifted straight from Life After People, the History Channel's hit show about, er, life after people, but one can hardly blame them for cutting the budget where they could. After all, there are undoubtedly many explosions in our future—the US has been taken over by armed militias which control strategic territory, with no oversight from a larger government. The story follows the Mathesons, a family who seem to know a little more about the circumstances of the blackout than they should. I must give the writing team credit; in the pilot episode we were crashed directly into the world in a fast-paced episode that didn't dawdle about with backstory, explanations, or character development, and instead took us directly to the heart of the action.
Intriguingly, the show has a much more balanced cast, racially speaking, than many others of its kind. Too often, it seems like people imagine a world post-apocalypse as a world of white people, where all others have curiously vanished (talk about a post-racial society!). On Revolution, many of the leading roles are occupied by people of colour and nonwhite people, reflecting a more realistic version of the likely diversity of the Chicago they fled after the blackout. (Though, curiously, relatively few are Black, somewhat mystifying when the refugees are from a city where the population is nearly 33% Black.)
Cast diversity aside, the fact that the story had to be carried by stereotypes because we didn't really know any of the characters didn't seem to bother the writers; we caught a glimpse of Elizabeth Mitchell as Loving Mother, Giancarlo Esposito as Hardened Militia Leader (with Sunglasses) and of course Tracy Spiridakos as Katniss Plucky Sister (with Bow). Storywise, the setup of Revolution is simple, and herein lies the flaw.
It would make a fantastic miniseries. Take viewers into six to ten hours of a world where society has ground to a halt and people have created their own makeshift facsimile of a world long gone. Sprinkle in a solid storyline of a family holding the key to a secret, add a sister trying to track down her abducted brother and wrest him from the militia, toss with an ex-military uncle with a shady past. You have the makings of a tight, crisp, potentially really fun miniseries.
Alas, NBC hasn't announced any plans to make this a miniseries; they plan, in fact, to extend it to series, and presumably they hope to get several seasons out of it. Like Last Resort, another fall show with a potentially interesting premise that really ought to be a miniseries, Revolution will be dragged out. Soggy, dull episodes will pack the reason to round it out, while the plot will fragment in a million directions as the creators attempt to keep it going. Eventually it will fizzle into silence, and will quickly vanish from our collective memory.
Some US television can grind itself on forever; look, for example, at the CSI franchise, which shows no sign of stopping. There's an endless supply of dead bodies and strange new criminal cases to inspire fresh episodes, and the soapy drama of the individual characters helps drive the drama forward. Shows like this one, though, deserve a miniseries treatment, because it would be so much better for them. Not all television is suited to the extended series medium; Lisa Simpson can stay eight for 23 seasons, but that kind of stagnation isn't going to work here.
Sadly, creators and network executives seem to be too stubborn to realise this, and miss the potential value of a show that's short but brilliant, allowing writers and actors to perform at their best and go out at their peak. A brief tight show would get better ratings, more buzz, and more interest from advertisers, but it wouldn't offer the long-term workhorse temptation of an extended series, which is what networks seem to want. What serves shows best creatively isn't always what serves those who pay for them to be made, sadly.
Revolution isn't revolutionary television, and it's probably not going to be very good television. It may acquire a small but loyal fan following, especially given the recent thirst for apocalyptic romance-dramas (I see you, obligatory Ferris wheel symbolising the carefree times of days gone by), but they won't keep it afloat. Nor should they; I suspect Revolution will quickly become so bloated and dulled with desperate attempts to give it a reason for renewal that it will deserve to sink ignominiously to the bottom of the scrapheap.