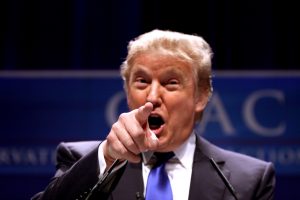 FINALLY, the definitive dating quiz: Which Trump Enabler is right for you?
Emily Manuel talks to Samhita Mukhopadhyay about her book Outdated: Why Dating is Ruining Your Love Life, which discusses contemporary dating mores and gender roles, and the challenge of finding fulfilling relationships in a patriarchal world.
Tell him he looks nice, because flattery works on my entire gender. As a rule.