These two shows are good illustrations of what does…and doesn't…work in television.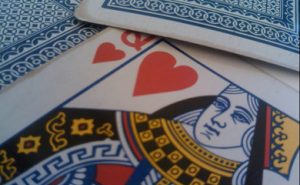 Amongst the supernatural shows on television this season comes an interesting entry: Once Upon A Time in Wonderland, ABC's spinoff of its hit Once Upon A Time. Unlike the original series, which draws upon myth, folklore, and fairy tales, this show is based at least in part on a more recent entry into the literary …
Alas, a show that managed to bring considerable complexity to its women in the pilot, and managed to confront or dodge a lot of stereotypes surrounding women in fairytales, didn't fare so well on other fronts.