The death of multiculturalism or, the fear of living with difference
Posted on Thursday, February 17th, 2011 at 4:02 am
Author: GlobalComment Editor
Gc contributor: Emily Manuel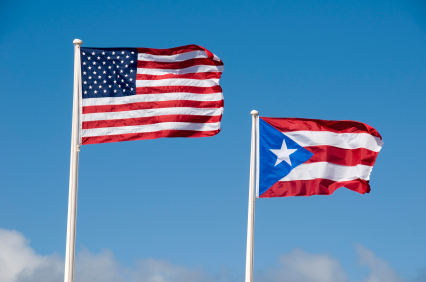 Over the last 6 months, the epitaphs for the multicultural project have been steadily growing.  On Febuary 5th, as 3000 fascists marched through Luton chanting anti-Islam slogans, Prime Minster David Cameron delivered a speech declaring the death of multiculturalism in the U.K.  Unsurprisingly, Fox News in the United States took up this motif with approval over the weekend.
Cameron's speech came on the heels of German chancellor Angela Merkel's well-publicised declaration in October that multiculturalism had "failed utterly" and that it had been a mistake to think that German and foreign workers could "live next to each other."
What is at stake with these rightwing critiques of multiculturalism is the idea of "integration."  Cameron argues that immigrants maintain a parallel culture to the "mainstream," not mixing or integrating with the larger country, stating that:
Under the doctrine of state multiculturalism, we have encouraged different cultures to live separate lives, apart from each other and apart from the mainstream.  We've failed to provide a vision of society to which they feel they want to belong.  We've even tolerated these segregated communities behaving in ways that run completely counter to our values.
At the same time, Cameron levied his criticisms in the form of a defense of the liberal country, saying:
"I believe a genuinely liberal country does much more; it believes in certain values and actively promotes them.  Freedom of speech, freedom of worship, democracy, the rule of law, equal rights regardless of race, sex or sexuality.  It says to its citizens, this is what defines us as a society: to belong here is to believe in these things.
Cameron tips his hand in using the word "tolerance," a term which political scientist Wendy Brown has persuasively argued implies an initial disgust reaction which is then repressed.  The idea of "tolerance" suggests the very problem Cameron is trying to solve, the uncomfortable living side-by-side of groups of incommensurable differences.
Here, the incoherencies of the European anti-multiculturalist position become clear–"liberal," but not too liberal, "tolerant" but not tolerant of difference.  The "freedoms" Cameron espouses are conditional on being entirely subordinate to "our" values.  Integration is therefore simply another word for assimilation, is another strategy for removing the difference that the Other represents.
For some,  "death of multiculturalism" discourse is empty, meaningless rhetoric, unable to be enacted.  Merkel suggests that "at the start of the 60s we invited the guest-workers to Germany. We kidded ourselves for a while that they wouldn't stay, that one day they'd go home. That isn't what happened."
The idea that workers who have lived in a country for up to half a century would be leaving–that Germany would not be their home or that of their children, grandchildren and perhaps even great-grandchildren–is truly bizarre.  How many millions of people would be required to leave a country if this rhetoric was taken seriously and enacted?  How many children of immigrants would be stripped of their citizenship?  How would the Germany economy, already short 400 000 skilled workers, and the British economy survive such large-scale political upheaval?  And if it doesn't mean that kind of large-scale action, what does this rhetoric even mean, if anything?  Nothing more than the fantasy of immigrants assimilating to the point of invisibility, one suspects, or being strong-armed into leaving altogether.
In the United States, however, it is clear that in some quarters of the right-wing, the rhetoric is decidedly not empty.  The right wing has attempted to introduce stringently nativist anti-immigrant policies–notably Arizona's infamous "papers please" SB 170 and SB 1450, a hospital version of SB 170 that would require immigration checks at hospital emergency care.  At the same time, there are attempts in the U.S. Senate and Arizona to prevent so-called "anchor babies" by removing the automatic granting of US citizenship to anyone born in the country.
If truly enacted on a large scale, the fear of immigrants motivating these bills and others would undoubtedly push the United States towards an authoritarian, perhaps even totalitarian system–with permanent divisions between citizens and native-born non-citizens, and an ever-present system of checks terrorising undocumented workers and those who look like them (as with Edward Caraballo, a man detained as an illegal immigrant for three days by immigration officials for "looking Mexican").  "Border checks" already regularly occur within U.S. territory on trains running between Chicago and New York that do not leave the country.   Similar hysteria over an Islamic community centre (that is, the "Ground Zero mosque") and a Muslim cemetery in upstate New York bespeak an inability to see American Muslims as truly citizens with all their attendant rights (such as the right to freedom of religion, free assembly, and so on).
Fueled by the fears produced by economic instability and a waning global significance, these actions against the supposed transgressions of immigrants may result in something even worse: a democratic nation turned police state in the name of "freedom."  Following the United States' example would be a dangerous move for other affluent countries like Germany and the UK.  As Freud long ago pointed out, nothing can be more catastrophic than a fantasy realised.  There is nothing good to be gained from the hysterical, violent acting out of the infantile fantasies of complete assimilation or complete removal.
The only plausible solution is instead, as the British writer Paul Gilroy argued in his compelling Postcolonial Melancholia, a renewed commitment towards the cosmopolitan ethos that multiculturalism attempted to achieve.  Not merely tolerating each other, but living comfortably with difference. Living side-by-side, as people from disparate backgrounds in fact do, every day.  The reports of the death of multiculturalism are in that sense greatly exaggerated.
The immigrant populations of the wealthy countries of the West are not going anywhere, and they shouldn't.  The repeated invocations of the death of multiculturalism signal the beginnings of something rather more chilling, and it is something that all people of good faith should fight strongly against.