The glorious badassery of the human body – revealed!
Posted on Tuesday, August 3rd, 2010 at 3:58 pm
Author: Joe Sapien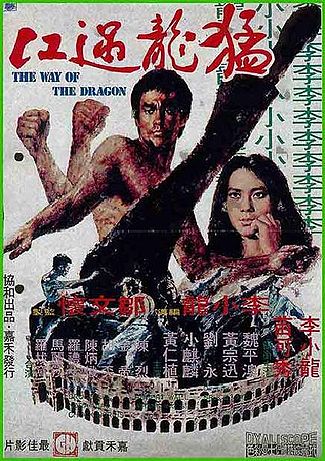 The human body is amazing. That's a fatuous thing to say, and I imagine it's been wheezed out by every sweaty high school teacher ever to lead a group of giggling, weiner-pointing students through the Bodies exhibit. But that doesn't mean it isn't true, and it's a small, fierce – not a lightbulb so much as an LED light – revelation that I've had time and again since starting med school.
But it's more than just a vague sense of "the human body is a work of art," or "look at how beautifully complex we are!' What most people don't seem to realize is that the human body is completely, utterly badass. Some of the adaptations and mutations we've developed are so over the top that they can only reasonably be described as "Pancho Villa screaming bloody revenge as he jumps a motorcycle off a giant ramp so that he can fly through the air and cut a dragon in half (lengthwise) with his chainsaw." Yeah, it makes that little sense. And yes, of course I've included examples below.
Neutrophils: As a quick explanation, there are two components to our immune systems: the innate and specific immune systems. These two are interrelated, but the important difference to note is that the specific immune system develops a sort of cellular memory towards different invaders that have been encountered before. The innate immune system, however, simply sees things as "self" or "other," and when it senses an invader, it swarms like a group of Mormon wives after an alimony check. In other words, the specific immune system is Sherlock Holmes, while the innate immune system is more like Homeland Security along the Mexican border.
Since I'm very fond of calling neutrophils "the human body's angry little buzzsaws," you should probably infer that they belong to the innate immune system. They lead the charge when an invader is detected. They howl through the blood vessels before literally doing a combat roll out of the vascular system and into the affected tissues. Once it has entered the combat zone, a neutrophile will glom onto whatever it thinks the enemy is and starts spewing radical oxygen atoms all over the place. This is the physiological equivalent of rescuing hostages by setting the building on fire – and then maybe the rest of the neighborhood, too.
Just in case this wasn't enough like a Michael Bay movie, neutrophils often go on to perform a superoxide attack. Let me repeat: "a superoxide attack." It's the sort of term you'd normall see in a videogame manual, or at least an overly-detailed Wikipedia entry about an anime. And I'm happy to report that the reality lives up to the hype; this term refers to when neutrophils turn to their friends, rasp out "I'm not coming back," and then run off to kamikaze themselves – literally. Of course, when this happens, they spew radical oxygen all over the invader – and anything else nearby – in a toxic burst.
Finally, after performing a superoxide attack, the neutrophil's corpse will lie cracked open, with it's guts floating around. However, it's internal components will actually act like a barbed net to catch and tangle invaders. So on top of everything else, neutrophils teach us the biological equivalent of haunting your enemies from the grave.
It's also important to note that neutrophils are eager. In a lot of cases, clinicians will see a "bandthemia," which is when a bunch of new, untested baby neutrophils flood into the serum as they rush to help the seasoned neutrophils already out in the field. It's a lot like when Top Gun came out and everyone rushed to join the Navy, blow commies out of the sky, and have a frighteningly awkward sex scene with a future lesbian.
Neutrophils just don't give a damn; they're a surging crowd of soldier-hooligans, ready to kill something now and hope it was the actual target later. And while on a microscopic scale, their enthusiastically psychotic violence is awesome to behold.
The Fight or Flight Response: I may be throwing around terms that essentially mean nothing to you, but the FoFR refers to the activation of the sympathetic branch of the autonomic nervous system. This is the part of your nervous system that lights up when you become excited and adrenaline floods your system. There are two equally acceptable ways to think about how adrenaline affects the various parts of your body, via the sympathetic nervous system. This was actually how I learned it all, and how I remember it to this day: What happens to various organs when you decide to do epic battle with or flee from an enraged mama bear.
Organ effect: Kicking ass/Running from bear
Eyes - Dilation of pupils: Pupillary dilation allows you to see details much more clearly. This is vitally important when it comes to seeing the fear in the bear's face after you slap her in the face, or grimly point at her cub and then your mouth, and then rub your belly in a "yummy" motion./Pupillary dilation allows you to see the shreds of your recent tent and close friends as the bear roars out her intention to turn you into a coat of warm fat in preparation for winter hibernation.
Salivary glands – Dry mouth:  You want to sound nice and raspy when you call the bear "Fat Chewbacca," and tell her that you plan to turn her into a rustic, queen-sized bedcover, and then turn her cub into a snuggie./At least you won't be a drooling idiot before nature's most huggable killer does what she does best.
Airways – Opened wide:  It's important to keep the airways wide open and establish a steady breathing rhythm as you systematically pound this bear into a semi-solid – at first with a rock or small tree, but later with your bare firsts – until it resembles a giant bean bag filled with pudding and covered in animal fur that sounds like it would give excellent back support./ This allows you to loudly tell the bear to "Go on! Leave! Get out of here!" – which will quickly turn into a rising, girlish shriek the minute the bear takes it's first curious step towards you. Later, open airways will help you draw deep, shuddering breaths when you can't stop crying.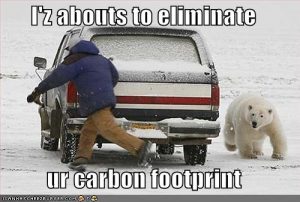 Heart – Increased heart rate and force of contraction: "This is awesome. I was born for this."/Ohshitohshitohshit
Blood vessels – Increased blood flow: This provides more oxygen to your muscles, particularly those involved in punching, gouging, and headbutting./ This provides more oxygen to your arms and legs as you sprint for your life, scramble up a tree, and belatedly realize that bears are never more in their natural element than when climbing or humping trees.
GI tract – Sphincter constriction -> decreased gastric motility: You don't want to have to stop and find a restroom when you're sitting on the bear's chest and bashing her with a rock like you're trying to reinvent fire./You don't want to crap yourself while running for the hills. It's completely undignified, and there's nothing easier for bears to track than the scent of your foul cowardice (1).
Prions: These are proteins that have mutated into something that nature never intended. Scientists honestly aren't sure if they're a freak accident, the new viral paradigm, or a horrible curse bestowed by an enemy of the Justice League. See, the problem lies partially in the fact that your immune system is used to fighting viruses, bacteria, parasites, etc. But it sure isn't used to fighting its own basic units of operation, i.e. proteins.
Let me give you an example that illustrates the depths of this problem: Imagine that Bruce Lee were woken up one night by strange noises from downstairs. He'd grab his headband, maybe some pants, and adopt a solid leopard stand before heading downto investigate. But imagine his surprise upon finding that nobody has broken into his house – instead, his appliances have gone crazy!
His microwave is making off with the silverware and the breadmaker is rifling through his wallet. The VCR and stereo both seem a little confused, and keep trying to steal each other. As you can imagine, Bruce Lee simply isn't prepared for these circumstances, despite his athletic gifts and lifetime of training. I don't have to tell you that all the death touches and spin kicks in the whole world won't do a damn thing when your refrigerator decides to take a dump in the middle of the living room.
Prions are the agents responsible for diseases like Kuru Kuru or Creutzfeldt-Jakob disease – which is a sanitized way of saying that they turn your brain into porridge after you eat beef in England. Normally, these proteins are in the a-helix conformation, and look something like a corkscrew. However, when they mutate into prions, they shift into the B-sheet conformation, which is more flattened and wrinkly looking. It's important to understand this difference, because when a prion comes into contact with other, innocent proteins, it can convert them into the B-sheet conformation, creating more prions. Prions are also immune to most antibiotics, heating, and even UV light.
Think about all of those characterisitics for a second: prions are mutants, they can make more of themselves, they're immune to our weapons, and they can't be killed by sunlight. …That's Blade.
Now, I don't know if you've seen the Blade trilogy, but it's titular main character is a mutated vampire who is immune to sunlight, garlic, silver, etc (2). He maintains all of his other vampiric abilities, is nigh-unkillable, and is played by Wesley Snipes – our century's most muscular and visually frightening tax-evader. If the mere thought of a bunch of miniaturized, murderous, super-powered Wesley Snipeses rampaging through your brain tissue doesn't frighten you, you probably fought that bear I mentioned earlier.
So as you can see, prion diseases are awful, and more or less incurable. While I have come up with a theoretical solution, it does kidnapping, brainwashing, and an emergency head transplant . And in case you're wondering, the uppity Surgeon General found my ideas "cartoonish" and "basically criminal."
1) Though soiling yourself would provide some much-needed levity, and possibly make you far less appetizing. It's just something to think about.
2) It's not explicity stated, but I think Blade might also be immune to body fat, because that guy is just ripped.