The Purity Myth: a review
Posted on Saturday, April 25th, 2009 at 4:27 pm
Author: Feature Writer
Gc contributor: Renee Martin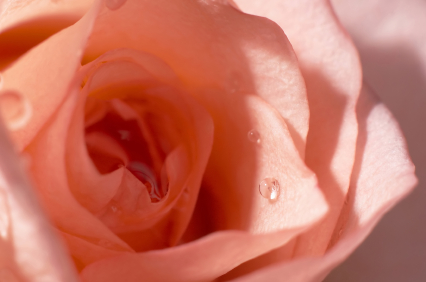 The Purity Myth (Avalon, 2009) was written by Jessica Valenti of the feminist blog Feministing. It seeks to explore the issue of virginity as obsession and comment on how said obsession is ultimately harmful to young women.
The American conservative movement, as deconstructed by Valenti, has particularly latched on to the purity myth to roll back the rights of girls and women. However, chastity is not a new model for girls and women, and many cultures construct the value of a woman as based solely on her sexual behaviour.
This book is limited to discussing this phenomenon from an American perspective. A wider critique would have allowed a discussion on how patriarchy is a global force and the broader understanding that though there are no sexual taboos that are universal, women's sexuality is regulated for the purposes of maintaining male hegemony.
We have a tendency to view the world from a uniquely Western perspective due to privilege and this in turn limits who is able to represent the category of 'woman'. However, the over-valuation of virginity is not suddenly a more important issue when it is attached to a white, middle to upper-class, heterosexual, woman.
Valenti's discussion of what is and is not considered sexual behaviour leads to the erasure and/or trivialization of certain people. For example, bisexual and lesbian women are often the focus of violence simply because they have rejected the heterosexual model of sexuality. In fact, counter to the purity myth as projected by Valenti, there is the supposition that these women simply need to experience sex with a "real man" to change their so-called proclivities.
Women of color receive similarly anecdotal treatment. When they are mentioned it is only in reference to the ways that black female sexuality is understood by whiteness. Valenti does make excellent points in reference to the idea that the white virginity movement does not concern itself with black women because our bodies are considered to exist for the purposes of violation. However, this view ignores the policing of sexuality that occurs within the religious black community. While whiteness may have long decided that black women are wanton Jezebels, the black community specifically pushes the counter message by encouraging black women to remain chaste as a method of fighting racism that is aimed at us.
The "good" black girl goes to church, sings in the choir, and gets good grades and is thus considered a credit to her race. Once again, we see that one can find salvation of sorts in the bodies of women. This is not a sacrifice that is aimed at black men.
If woman were to be understood as mostly white, Western, and middle-class The Purity Myth could be considered a compelling critique. The issues that it raises are extremely important to the narrow group of women that it addresses. Being forced to conform to social stereotypes in order to be understood as 'woman', means that you are forever performing a regressive form of female sexuality. When this is compounded with the fact that education is purposefully misleading or simply outright false, it is dangerous to women. Valenti is right to sound the alarm, as young women must be given the correct information in order to make educated decisions.
In her conclusion, Valenti does a tremendous job of encouraging young women to seek out resources to broaden their education and spread the word through activism. Valenti specifically suggests that they begin by posting blog entries at Feministing; while this could be understood as completely self-serving by some, we must remember that if knowledge is not shared it becomes lost.
The major issue with the book is that the narrow understanding of 'woman' means that those that do not see themselves reflect in this instance may fail to see the ways in which they too are disciplined by the purity myth. If we are going to talk about women, it is essential that we change the understanding that a certain race or class background can accurately reflect us all.