The Threat of Women's Autonomy: The Vatican's Crackdown on Nuns
Posted on Tuesday, April 24th, 2012 at 5:13 am
Author: Feature Writer
Gc contributor: Chally Kacelnik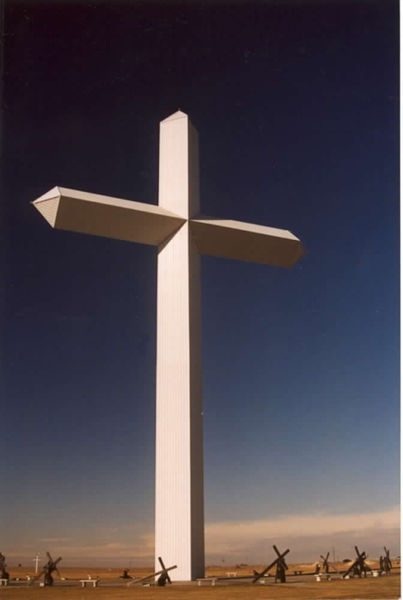 Working to eradicate poverty! Promoting better healthcare! The Catholic Church has been responsible for some atrocious things over the centuries, but working towards economic justice and helping sick people are two of those things towards which the average person would generally direct a great big thumbs up. In fact, the Leadership Conference of the Women Religious, a body to which about four in five of the United States' Catholic nuns belong, is admirably dedicated to these very matters. The Vatican, however, has just come out with a condemnation of these foci.
Yes, I was rather taken aback myself.
It turns out that working on the apparently trivial matter of poverty is unbecoming to women who have dedicated their lives to following in Christ's footsteps. What should US nuns be campaigning about? The Congregation for the Doctrine of the Faith, which is the Vatican's enforcing body, has announced the results of a three year investigation into these troubling happenings. Apparently the nuns should be condemning those queers and those havers of abortions, matters on which LCWR members supposedly have kept far too silent. Or, alternatively, so continues the doctrinal assessment, the nuns are not keeping silent and the problem is that they are pushing 'radical feminist themes incompatible with the Catholic faith'. You yourself can read all eight pages of a PDF copy of the assessment.
One might consider the tension between getting them ladies to speak and getting them to shut up a contradiction in terms. But consider more closely. The problem the LCWR represents to the Vatican is not, strictly speaking, about the content of its members' speech or silence. The problem is their presence. The problem, readers, is the existence of a dominant women-run organisation in a country in which most Catholics are not listening to official Church ideology about controlling women's lives (more than half of US Catholics are pro-choice). What is threatening is the existence of a powerful group of women who are dedicated, organised, and informed.
The actual content of what they're doing, then, is of secondary concern. It is something onto which the Vatican is projecting whatever they please. And what is being projected are 'serious doctrinal concerns'. At USCatholic.org, Bryan Cones notes that this 'action against LCWR is at best an abuse of authority; at worst, it looks like bullying'. Cones has written a piece called Half-truths and innuendo about the Leadership Conference of Women Religious,  which breaks down the factual inaccuracies of the assessment. A lot of these concerns are not actually about what is being professed by the sisters, but about not explicitly condemning ideas shared by guest speakers which are not directly tied to official Catholic doctrine.
But also, members of the LCWR are being blamed for things that they actually have done! How fortunate. Namely, arguing with bishops is a big no no. Even in the name of faith. Even arguments well within theological bounds. Even if, say, it is 2010 and you are trying to expand healthcare in a very rich nation in which people are routinely dying because they can't afford medical treatment, and bishops in said nation are saying no can do. Apparently this is not what Jesus would do. Who knew?
The LCWR statement in response to all this is short and, happily, more steadfast than sweet. It notes an annual meeting with the Congregation, and no backlash of this 'gravity' before. One gets the feeling that the Congregation has been saving up the big guns for some time. The thing that really gets me is that the bishops are playing politics here, and it's the sisters who are staying steady with their orders' commitment to doing the work they understand themselves to have been divinely assigned.
What happens now? Well, the LCWR is supposed to undergo what's called a renewal, which means an Archbishop Delegate will come and revise LCWR statutes, publications, programs, and affiliations with various organisations. This could take up to five years, on top of the three years of investigation already elapsed. And, yes, that is a fellow coming out to make all these changes, and it was a fellow doing the investigation, which sends rather a strong message. More than that, it's sending a man to do a woman's job, and a job women have actually been doing rather marvelously, thank you. Oh, and by the way? Laurie Goodstein at the New York Times says that this isn't all:
And while the Vatican was investigating the Leadership Conference, the Vatican was also conducting a separate, widespread investigation of all women's religious orders and communities in the United States. That inquiry, known as a "visitation," was concluded last December, but the results of that process have not been made public.
Watch out, ladies. You're a threat to your faith because you have it. This condemnation of the Leadership Conference of the Women Religious is not a defence of the Catholic faith, and it's certainly not a defence of Jesus' principles. Sister Simone Campbell said it best to the Washington Post: 'I think we scare them'. The 'diminution of the fundamental Christological center' isn't located with these nuns. This condemnation, this diminution, is about controlling women, even at the expense of that for which Catholicism claims to stand. You shall justly pursue what is just? Perhaps if you value Biblical teachings over the accumulation of power.