Attacks in Sinai Lead to Complete Closure of Gaza
Posted on Wednesday, August 8th, 2012 at 9:21 pm
Author: Feature Writer
Gc contributor: Anna Lekas Miller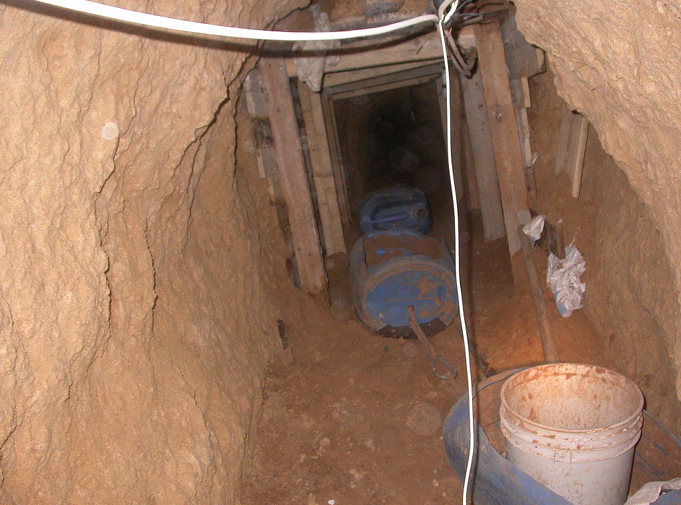 On Sunday, 35 militants attacked a border post with automatic gunfire and grenades in the Sinai Peninsula—killing 16 Egyptian soldiers, and injuring seven others. After attacking the soldiers, the militants hijacked two Israeli armored tanks, which were then destroyed—one exploding, and the other targeted by Israeli fire—killing eight of the militants as they tried to infiltrate the Israeli border.
It is suspected that the militants are Islamist and Salafi jihadists from Gaza and Sinai—though their exact identities are still unknown. Certain sources claim that the militants hijacked the armored vehicles to abduct an Israeli soldier. Some claim that the smuggling operations between besieged Gaza and Sinai are the structural cause for frequent bouts of regional violence. Still others claim that the militants were deliberately trying to incite war between Egypt and Israel.
Though the exact motivations of the attack remain unclear, their geopolitical significance is that they are publically pressuring newly elected Egyptian President Mohammed Morsi to pick a side between Israel and the Islamists in Gaza and Sinai by showing that Islamist terrorists can pose an equal security threat to Egypt.
But what is the political significance of Sinai Peninsula? Geographically, the Sinai Peninsula touches the Egyptian, Gazan and Israeli borders. To its north, is the Mediterranean Sea and to its south, the peninsula itself juts into the Red Sea. For this reason, many of the coastal towns have been developed into beach resort towns where both Egyptians and Israelis often spend their vacations. Still, the majority of the region is mountainous and remote, difficult to navigate and sparsely inhabited. Those who do inhabit the region are mostly pastoral Bedouins—they are overwhelmingly poor and both politically and economically marginalized.
Because of its remote landscape and pivotal location at the crux of Egypt and a besieged Gaza, Sinai has become integral to the smuggling trade—and is notoriously home to networks of smugglers and traffickers. Traditionally, it has been a site of lawlessness—barely controlled or regulated by any military or police presence. Since Mubarak's regime fell, this rogue atmosphere has only increased as it has been politically neglected. However, after the recent attacks—which are some of the most violent that the region has seen in years—this might change.
However, those who are suffering the most acutely from these attacks are not the Egyptians, but the Gazans. President Morsi has demanded the indefinite closure of the Rafah Crossing to Gaza—a crossing that 19,000 people depend on per month as the only crossing that is not controlled by the Israeli Defense Force. He has also demanded the closure of all tunnels between Gaza and Sinai that serve as an economic lifeline to besieged Gaza.
Now, Gaza is effectively sealed off from the entire world. With no operating airports or seaports, the notorious tunnels linking Gaza with Egypt via the Sinai Peninsula are the only avenue for imports. Among these imports, are arms, drugs and refugees seeking asylum. The suspected Gazan contingent of the militants most likely reached Sinai through one of these tunnels. However, food, fuel and medicine also reach Gaza through these tunnels, slowly easing the siege underground. Without the tunnels, everyday Gazans are left with only the infrastructure and resources in Gaza, a large portion of which were destroyed or dismantled during Operation Cast Lead in 2008.
When the news was announced, Gazans lined up to fill their cars with gas, not knowing when the tunnels would open again or whether or not their country would run out of resources. Without fuel, the only form of transportation is donkeys, bicycles and walking. Ambulances and fire trucks are unable to respond on time, often times costing lives. Hospitals are unable to operate their intensive care units. Sewage treatment plants are unable to process waste, and garbage lines the streets and pollutes the waterways. People become sick—sicker than normal. They become the physical manifestations of what happens when basic infrastructural needs are abandoned.
Politically, this incident has raised many other questions—especially in how recently elected Egyptian President Mohammed Morsi, formerly of the Muslim Brotherhood, will interact with Israel and Gaza. Though Israel and Egypt were at peace with one another under Mubarak, President Morsi's Islamist ties indicate that his government would logically be more likely to ally with Gaza's Hamas government than Prime Minister Benjamin Netanyahu's right wing agenda. Still, though Hamas was quick to condemn the attacks, they have already caused new tensions between Egypt and Palestine—a tension that Israel is likely to exploit.
For example, if the Israeli Defense Force were to attack while the tunnels are closed, Gaza is weakened not only by the exponential difference in military might, but also the weakened emergency responses and deterioration of medical facilities.
What if Gaza were not under siege? What if, instead of being under sanctions from every country in the world, it was able to freely trade—participating in an imports and exports based free market like any normal country. Its borders would be open, but regulated. Its economy could be strong. Its on the coast—it could even have a tourism industry.
There would be no need for tunnels. There would be no need for elaborate networks of criminalized smugglers and traffickers—who then use the already conveniently underground infrastructure to trade arms, drugs and traffic people. Is it too radical to suggest that ending the siege on Gaza could be a more apt solution than increased military presence to end structurally based terrorism?
Front page photo: Gaza tunnel, taken by the Israeli Defense Force, licensed under the Creative Commons Attribution 2.0 Generic license.