If you happen to sit around watching Ukrainian television these days, you might notice a public service announcement on domestic abuse, straight from the Ukrainian Ministry of Family, Youth, and Sport (I have no idea why sport has been lumped in with this ministry, but when people are doing something right, you want to keep peripheral criticism in check).
The PSA features a man picking up his kids from school and preparing dinner together with them. A woman in business clothes – the wife – arrives home, and the family sits down to eat dinner happily. The PSA ends with a slogan against domestic violence.
There are several interpretations we can take from the PSA. On one of my recent trips to Kyiv, I approached several people who were in a pub with me when the commercial aired as the bartender was idly flipping channels, to see what they thought. Kirill, a man in his twenties who said he worked in marketing, broke it down: "The husband doesn't work. He takes care of the kids. The wife is the breadwinner. This would normally be the source of resentment and possibly things worse than that. The ad is saying that it doesn't have to be that way."
A man who was with him, Sasha, also in his twenties and a lawyer, disagreed slightly with this interpretation: "The commercial doesn't explicitly state that the man doesn't work. Maybe his hours are different or he works from home. We don't actually know who the breadwinner is. What the commercial is saying is that men shouldn't neglect their families. And that if a woman needs to, or wants to, have a role outside the home, this shouldn't rip the family apart."
Another man (he did not wish to identify himself) of similar age guffawed at the entire thing. "They think that if they air some glossy little commercial about how we should all love each other, people will stop beating the crap out of each other. Like, if you don't have a job or a life, you should just be happy that your wife does."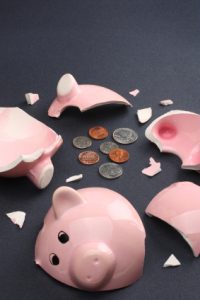 I'm fairly certain that this PSA was filmed before the economic crisis seriously hit Ukraine. If this is the case, I wonder if it has taken on a new dimension now.
If it was filmed shortly after the first pangs were being felt, I wonder if it has something to do with addressing joblessness and the possibility of a man taking out his frustrations with his career or lack thereof out on his family members.
It certainly seems plausible that savagery can have more of an excuse during times of economic turmoil. Domestic abuse slides into the background at times like these. Other forms of abuse become seemingly tolerable as well.
When my cousin was verbally and physically attacked by a man a few weeks ago, in broad daylight even, her friends later attempted to justify the man's actions by pointing out that "he probably just lost his job and got drunk out of desperation. You were in the wrong place, at the wrong time." Such sentiment is not at all uncommon. A man who has lost his livelihood is fighting to regain his masculinity in whatever way possible! So what if a few women get hurt in the process?
I have to take issue with the description of the PSA as glossy. It mimics the low-budget style of cop shows and other assorted dramas that thrive on an unvarnished realism, which is especially relevant today.
The family in it is living a fairly humble life: the kids' school is like almost any school you will come upon when walking in a Ukrainian city, the kitchen is not full of gleaming appliances nor is the scene bathed in the buttery, artificial light we've come to associate with regular commercials.
I still suspect that many people will have the same reaction as the man at the bar – that this is a sweet fiction that doesn't account for issues of masculinity, femininity, and entitlement. Many women in Ukraine take care of the men in their lives, but do not talk about it – to do so would be embarrassing. On the flip-side, a good percentage of women also believe that a man whose salary matches theirs or is *gasp* lower, isn't a "real man" at all. This environment is a rich breeding ground for conflict and violence.
How will the present economic situation affect these ideas?
In this popular internet discussion, lead by famous Russian journalist Natalia Radulova, it is alleged that the numbers of men currently being supported by their wives have risen dramatically since the crisis began. The conversation centers on the laziness of the men in question and how – once again – women are being asked to help the men through this difficult time, without really getting much in return. The men are "lying down on their couches," "refusing to find work for lesser pay," while the women "run around looking for extra work."
The plural of anecdote is not data – but what I see in this discussion is a real sense of bitterness. No matter what the patriarchal system in power has ever said about women and the home, women in this part of the world have always worked. But women's actions in the time of crisis may be forgotten, or even resented – perhaps violently resented, because a woman getting ahead of herself is just too terrible for simple words of admonishment.
Violence remains an acceptable part of intimacy – because violence is often mistaken for passion. Any Russian-speaker will come across this line at least once in their lifetime – "if [he] hits you, [he] loves you" (the "he" is assumed – the actual Russian phrase doesn't use pronouns – but the phrase itself is more commonly applied to men). This phrase is most readily explained by apologists this way: "It suggests that the hitter cares. You wouldn't hit a person to whom you were indifferent, right?"
Well, I wouldn't tell anyone to "go to hell" if I was indifferent to them either – but it doesn't mean I'm madly in love.
I wanted to ask a few direct questions about the effects of the crisis and, specifically, about the phenomenon of the so-called nymph – an attractive woman who enters into a relationship with a man mostly based on the expectation of financial support, and, oftentimes, is considered to be the sort of woman who "has to" put up with domestic abuse, since she "knew what she was getting into" – and whether or not this phenomenon is changing today. Although my question concerned a very specific demographic, what I really wanted to do was to gauge the overall mood in regards to romantic relationships and the crisis.
My post, addressed to a popular Russian-language LiveJournal community on relationships, was not let through – which lead me to wonder if it was poorly worded, or whether the community moderators are wary of journalists, etc. However, while browsing said community, I did come across several relevant posts – including a diatribe on how the crisis will "cleanse" the world of feminism and women's rights – because feminists "need to eat," and will gladly obey men for a piece of food.
Naturally, the author of the post assumed that women in general cannot feed or take of themselves.
This assumption is only correct in the sense that in the post-Soviet landscape, gender discrimination against employees usually remains under the radar. The laws that are ostensibly there to prevent this sort of discrimination, which ensures that women have less earning power, do not get enforced.
It was interesting to read the responses to the diatribe (besides the ones who were there for the LULZ – as we say). Many individuals, as per Radulova's discussion, suggested that it will be men, instead, who are getting fed by their wives – wives who will work three jobs while the men sit around and complain. It's a stereotype that, once again, leads us to address the larger dynamics of entitlement – as one of the commenters suggested – "in the post-Soviet world, feminism spread, to a great extent, due to the very crisis of the 1990's. Women didn't want to die of hunger, so they mobilized." Of course, domestic violence rates did not appear to go down then. Are they likely to go down now?
A small, but amusing percentage of the discussion was taken over by agitated young men- "I'll throw my woman out if I can't feed her." "And she'll become a whore for money." "But women who have other jobs are hysterical bitches as well." "I hate myself."
It was sad and funny. It was also a sign that this whole "crisis of masculinity" thing isn't just an empty phrase, especially among men under thirty.
People who talk like that, I think, actually do want to have a normal relationship with someone they love. But they don't know how to even pursue such a thing – because they're not supposed to view women as human beings, and cannot love someone they don't consider human.
Their confusion turns to anger. The need to have PSA's urging everyone to re-consider domestic violence and the role gender plays in it hence becomes painfully apparent.
I can't tell whether or not the dialogue around issues of gender and money will change much in 2009. It seems to me that women and men will continue trying to make ends meet and relationships work, but social power will remain with the latter. Unless, of course, the new crisis will force more and more people to take a more critical look at how rigid gender roles contribute to instability – both within a relationship, and within a society where female dependence, financial and otherwise, is still held up as healthy ideal.