Push Girls' Quiet Revolution
Posted on Thursday, June 7th, 2012 at 8:24 pm
Author: s.e. smith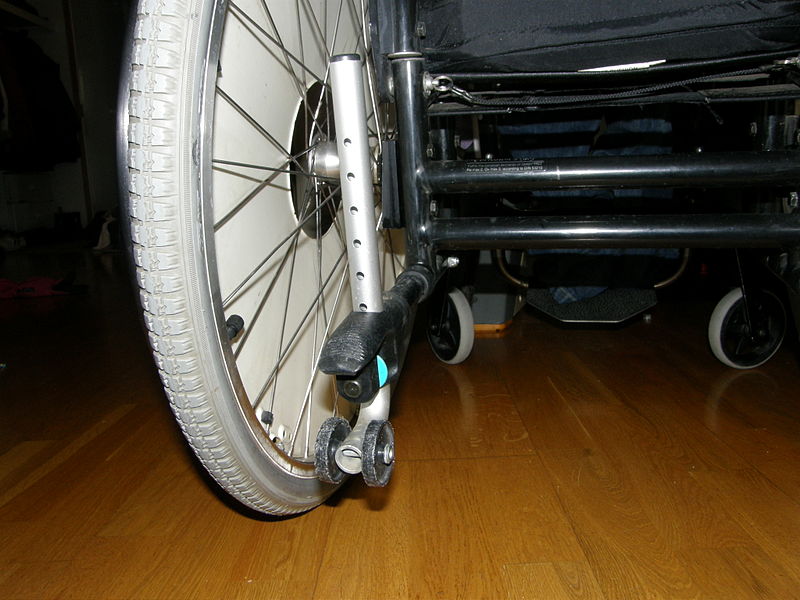 Sundance brought an interesting twist to the reality show on Monday night with Push Girls, its new series featuring four women living in Los Angeles and navigating their disabilities at the same time. The channel went with a doubleheader, giving viewers a glimpse of episodes one and two to get them hooked on the new drama. There's a lot to talk about with Push Girls and already the media are buzzing, because it's doing a few things very, very differently from conventional reality television.
The first is that the show features women who are actually friends and associates with deep connections between each other. Rather than being thrown together, Angela, Auti, Tiphany, and Mia are friends and it shows in their interactions and the casual, loving nature of their relationships with each other, right down to Mia's frank admission that initially she didn't want to be friends with other wheelchair users because she was worried about how she might be perceived. They're open and honest with each other and the camera because they're comfortable in their friendships, and in their own skin.
Unlike a lot of shows where disability is a focus, Push Girls revolves around the lives of women who have adjusted to their disabilities and are working through tasks of daily living. Instead of being caught in the intense emotions of initial disability, they are dealing with issues like fertility, staying in their homes, and relationships. It's a refreshing change from traditional disability narratives, which position disability as this terrible tragedy that should be exploited and objectified for the camera.
This is a show about four women who happen to be disabled, rather than focusing on their disabilities. There's a frank intimacy to the camerawork and setting as we see the women performing tasks like putting on makeup or getting petrol in ways that might not look familiar to nondisabled viewers, but still get the job done; Push Girls is showing audiences that the lives of disabled people are just like anyone else's, rather than telling them. It's also showing audiences that disability can translate to adaptability, flexibility, strength, and creativity, because these traits may be required for survival in a landscape that is not designed for bodies like yours.
In a way, the show is answering all the questions people always have and are afraid to ask when they see people with disabilities. It's created a framing that educates and destigmatises while also norming disability, allowing viewers to see how people with disabilities actually live. This takes a lot of the mystery and subsequent fear out of disability by turning it into something routine; it's just a thing that happens to some people, and they work on ways to deal with it, and sometimes they get frustrated with the people and environment around them.
Instead of being disability-focused, it's life-focused.
Push Girls is also unapologetically sexy, something that seems to be making some critics nervous. Some complain that the show focuses 'too much' on sex, asking for more of the daily lives of the women, somehow missing the point that sex is a part of daily life for many people, especially young single women seeking partners and learning who they are. These critics also whine that Push Girls seems to be trying too hard when it comes to sex and disability, but given that almost no representations of disability even admit that people with disabilities have sex, I actually really enjoy the honest representation of raw sexuality on the show.
Yes, disabled people have sex. Just like disabled people get petrol, put on makeup, look for jobs, get frustrated when projects are not working they way they want them to, and want to have children. And yes, disabled people talk about sex, and discuss relationships and worries and aspirations. In a way, Push Girls is staging a quiet television revolution here, by confronting nondisabled people with their own attitudes about disability and sexuality. Many are terrified by the idea of disabled sexuality, and here it is on primetime for them to watch.
One thing that's interesting about Push Girls for me, as a long-time critic of the disability-as-inspiration narrative, is that the show is framed as inspiring for viewers, but that's a framing coming from the participants themselves, not just Sundance. All the women have talked about wanting to inspire with their work, and about their excitement with the show in terms of being able to reach people. I've really struggled with that as a viewer because it runs contrary to my belief that people with disabilities don't exist to inspire, yet I can't deny the obviously clearly articulated goals of the women on the show.
For people with disabilities, I can see how watching Push Girls would be empowering, especially for those with recently acquired spinal cord injuries similar to those experienced by three of the women. There's a tendency with these kinds of injuries to be told your life is over and you'll never walk/dance/swim/etc. again, and Push Girls extremely defiantly pushes back on that message.
And perhaps that's not such a bad message for nondisabled people to get too. On a simplistic level, disability-as-inspiration narratives are sappy and often repugnant. On Push Girls, a surface reading might reinforce these narratives, but digging a little deeper uncovers much more. The show is about possibilities and reaching for them, and about the fact that disability is not the end of the world. Although I may not always find the framing and the language consistent with my own beliefs and experience of disability, I can't deny the end conclusion: If you can't stand up, stand out.
Front page photo by Memasa, licensed under the Creative Commons Attribution-Share Alike 3.0 Unported license.