Racism at Philadelphia pool is just the tip of the iceberg
Posted on Thursday, July 9th, 2009 at 2:25 pm
Author: Sarah Jaffe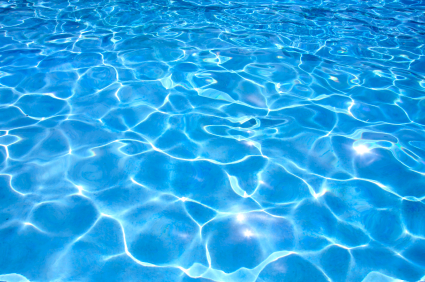 Philadelphia. The city of brotherly love. A northeastern city, 43.8% African-American, that voted overwhelmingly for Barack Obama. And my home for the past couple of years.
It's the last place you expect to hear a story of children being denied the opportunity to swim in a pool because of the color of their skin, right?
Wrong.
The kids from Creative Steps Inc. day camp were turned away from the Valley Swim Club pool in Huntington Valley, Montgomery County, a wealthy white suburb of Philly, after they had paid $1,950 to use the pool for the summer. The president of the swim club released a statement saying: "There was concern that a lot of kids would change the complexion … and the atmosphere of the club."
A Philadelphia Daily News columnist wrote:
According to 14-year-old camper Dymir Baylor, with whom I spoke yesterday, some of the comments were heartless.

I heard a white lady say, "What are all these black kids doing here? They might do something to my child," recalled Dymir, who says he lives in a neighborhood so diverse, he'd never heard anyone speak like that before. "It was rude and ignorant."
While the story breaks my heart, it does not shock me. I volunteered for Barack Obama in Pennsylvania during the primary campaign and the general election, both times against a white opponent. Over and over again I heard overtly racist comments—not just the coded dogwhistles about Muslims and flag pins and birth certificates, but people who said frankly, "I won't vote for a black man," or "I can't believe I dragged myself out of bed to vote for a n****r."
Some of the people who said these things were hostile to us as well, the white people carefully prepared before being sent into these white neighborhoods. Others, though, said them calmly, openly, not expecting any sort of shock or horror from us. Racism was just a fact, a given, even in Northeast Philadelphia—and once you stepped outside of the city, it only got worse.
There were times I had to cajole white volunteers for Obama into heading into African-American neighborhoods to knock on doors. Even the people willing to drive hours away from home to volunteer for the black candidate were unnerved by being surrounded by people of color. Why are we surprised that suburbanites, many who left the city in "white flight," are put off by the skin tone of the kids in their pool?
I hurt all over again for these kids—every memory I have of hearing those words fall casually from the lips of white people of all social and class backgrounds welled back up when I heart this story. I want to deny that this could happen in Philadelphia, but I can't. I've seen it too many times with my own eyes.
I wish I were still in Philadelphia to join the protests outside of the pool. I think that one of the most important things that can happen right now is for white people to repudiate the racism of the Valley Swim Club. I want to stand outside of that club and say "No. You are not free to assume solidarity with me because I am white. You do not get to give that shrug and whisper 'you know,' implicating me in your bigotry. I am not like you."
This event is easy to repudiate. It's easy to know that this is wrong. It's easy to be shocked by the casual use of the N-word. We shiver when we find out that someone we thought was on our side still holds those views—not just the Joe Biden generational "clean and articulate" comments, the stupid, hurtful but ultimately forgivable blunders of people who live in a segregated world that it's never occurred to them to fix – but the views that would lead someone to drive a group of summer camp kids out of their pool because they might change its complexion.
The words themselves are so telling. Does the president of the swim club somewhere deep down realize that race isn't a real concept, does he think the boundaries so permeable between black and white that the kids' skin color would rub off in the water onto him and his members? If race truly separates us, why do the borders need policing?
Melissa Harris-Lacewell wrote at the Nation about her own experiences with racism—and her daughter's first experience.
Many black adults who carry the wounds of our childhood encounters with racism have gone on to live successful, meaningful, happy lives. We don't spend all of our hours fretting over the ignorant 6th grade bullies who called us "nigger." Many of us have stories of white allies and advocates who have been important in our personal and professional lives. When my daughter was hurt by her friend's racial comment, it was her white grandmother who held and comforted her. But the scars remain. The damage is real. And the racial distrust and division in our nation are cemented with these acts of racial cowardice and avarice.
Any progressive activist worth her salt can talk about institutionalized racism until she's blue in the face. But we need to go further. We need to go further here than just protesting outside of a pool. Not long ago, Attorney General Eric Holder, the first black Attorney General, called the US a "nation of cowards" when it came to talking about race. In part, he's right. But in part also, we're lazy, and too many of us have it too easy.
White people need to do more than just stand outside of a pool with a sign. We need to prove to those kids in Northeast Philadelphia and kids everywhere like them that we are on their side, not just today when they are thrown out of a pool, but tomorrow when the schools they attend are still, more than 50 years after Brown v. Board of Education, largely separate and unequal. We need to do more than shove racism under the rug with our occasional shock and outrage or vindicate ourselves by our vote for a black president.
Racism isn't gone because Obama is in the White House, and it will not be until those of us who do not feel its sting, who will never be tossed out of a swimming pool because our skin is the wrong shade understand that it is our job to make the real changes happen.