The Mindy Project, Female Leads and Showrunners
Posted on Tuesday, August 21st, 2012 at 8:50 pm
Author: s.e. smith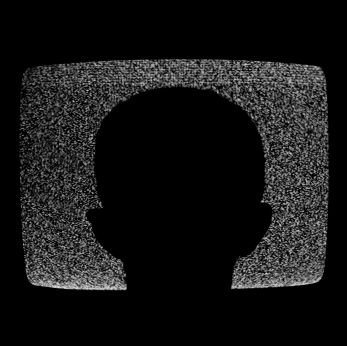 US network NBC put a lot of energy into developing a strong comedy block with offerings like 30 Rock and Parks and Recreation, both of which distinguish themselves by having strong female leads. For a moment, it seemed as though the network was looking forward with its programming, initiating an era of female-driven shows with a fresh take on modern society. Unfortunately, with its pass on The Mindy Project, the network appeared to be throwing itself into reverse gear, as Alyssa Rosenberg pointed out on Think Progress; from being a comedy leader, NBC went to hovering fearfully at the back of the pack, afraid to take a chance on something new. Rosenberg, and others, suggested that NBC might have been unwilling to take on another show with a female lead, as though network officials believe there's a limit on how many female-driven comedies the network can run.
Helmed by Mindy Kaling from The Office, the show revolves around the life of an ob/gyn working in New York City; a profession Kaling knows well, since her own mother is a gynecologist. The setup sounds familiar: hardworking single woman who's got it together on the job with a mess of a personal life, but the previews seem to suggest that The Mindy Project is going to play around with that formula, taking readers for a fresh, fun, and interesting ride. Not least because Kaling marks a rising generation of South Asian actors and creators who are literally changing the face of US television, and not a moment too soon.
It takes a lot to break the comedy mold while still managing to crack the riddle of what audiences want, delivering a strong show that will hold ratings and develop a following. Kaling appears to be aiming for the sweet spot from a new angle, rather than retreading old ground.
Fox jumped on the show, which Kaling will be coproducing in addition to starring in, along with a strong cast including familiar faces like Richard Schiff (famous as Toby Zeigler from The West Wing). It will be premiering in late September although online viewers can catch an early preview on 27 August if they just can't wait for the pilot episode to go live, a practice that seems increasingly common with networks trying to reel in audiences before the onset of fall television. It's a smart move; people bored with summer reality shows are already champing at the bit for fall television, and the shows willing to go out on an early debut have a chance at sealing the deal with viewers ahead of the competition.
Critics are already looking to The Mindy Project to bring some dynamic fun to the airwaves, and it may just succeed, especially if Fox is willing to lend the show its full support. The network has an unfortunate tendency to take on projects and then abandon them, and hopefully that won't be the case here; if the network is trying to compete with NBC's comedy block, it needs to give The Mindy Project some time to find its footing and network officials surely recognise this.
Kaling has already paid her dues on The Office, where she contributed as a writer, director, and co-executive producer on several episodes, one of which ('Niagara') netted her an Emmy nomination for her writing. Long before she was on The Office, she was blazing a trail on stage and screen in an industry where South Asian people are often offered a limited range of heavily stereotyped roles to play, especially when it comes to comedy.
At first glance, The Mindy Project appears to be falling right into that trap; how many South Asian doctors have we seen on television lately? Yet, with Kaling in charge, it promises to be something more, especially since her character, even in the hospital setting, is a far cry from the more limited paper cutouts that inhabit other medical shows. She's sharp, sometimes sarcastic, and complex. Her relationships with the characters around her also hint at something deeper, with a well-developed and nuanced approach to her role in the larger world around her.
Kaling is daring to take on stereotypes while also increasing representation of South Asian women in television, and she's not doing it in an obvious or self-conscious way. Her goal is to make good comedy with good actors, and that, rather than some kind of pointed statement or noble gesture, is what comes through with The Mindy Project. NBC may have missed the boat because they were afraid they had 'too many' shows with female leads, but Fox clearly didn't suffer from that problem, and was ready to take gamble on Kaling.
This is a major project for her and one that significantly raises the career stakes, but she has a strong fanbase and backing that may catapult it into success, making it a crowd favourite like 30 Rock. The Mindy Project appears to be consciously avoiding attempts to follow faithfully in the footsteps of other women-led hits on television right now, though, striking off on its own path to bring viewers something slightly different, not least because the women in the lead role isn't of a heartbreakingly familiar skin tone.
I'm looking forward to seeing where Kaling takes the project, which comes along at a time when many people in the US are craving some good comedy to distract them from the flailing economy and other social problems rife on the ground. Some smart, funny, sassy escapism may be just what the doctor ordered.