Women, Action & the Media: all women matter?
Posted on Saturday, March 28th, 2009 at 12:57 pm
Author: Feature Writer
Gc contributor: Renee Martin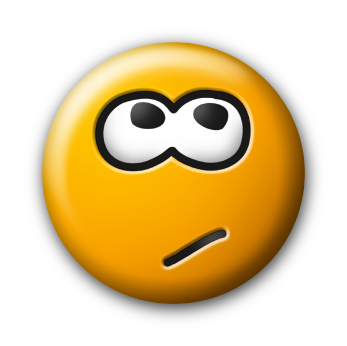 The Annual WAM conference runs from March 27-29. Its stated goals are as follows: "The goal of WAM! is to bring together everyone who has a stake in achieving gender justice in media, in order to share facts and ideas, develop skills, build collaborations, bridge differences and create action plans. We're bringing together more than 600 participants to exchange observations, ideas, experiences, opinions, and tools for change—and plan together for action."
This seems inclusive doesn't it? What can be more wonderful than women joining together in solidarity to discuss our issues? But just like conferences of the past, WAM suffers from accessibility issues. The on-site registration rate is $195/$75 (students w/valid student ID)/$110 (seniors 65+). This is just the cost of a ticket for entrance and does not include the cost of transportation and food for those coming from out of town.
For hotels the organizers arranged a deal with the Marriott for US $179 per night. They did concede that this price may be unaffordable for some and therefore recommended the "HI-Boston Hostel which offers dorm-style accommodations for as low as $40, including breakfast and WiFi, and is convenient to the subway system which can take you right to the conference".
When we consider that everyday more people are receiving pink slips, this conference is not affordable. Some women have been able to achieve free entrance by volunteering. but what does this say about equality? Money is more valued than the equal participation of women across class lines. Lest we forget – poor women have always had to serve at the beck and call of women of privilege.
A woman choosing to travel from Australia will spend 2000 thousand dollars in transportation fees alone before attending a single session. Meanwhile, there are many women active in Asian countries trying to improve the lives of women and yet the cost of participating in this conference ensures that much of their voices will not be heard. The same is true for women in Europe and Africa.
If you are a mother as I am, daycare for your children is a priority. Even arranging childcare can be a nightmare for a parent for work, never mind to take a weekend to raise consciousness. Finding extra money to pay for a weekend of daycare can also be an issue. Not every mother can depend on leaving her children with their father, or count on family and friends to pick up the slack.
These sorts of conferences have historically been attended by women of class privilege, who are able to negotiate their personal responsibilities. How many women of class privilege are rushing off to speak about oppression while leaving their children in the care of a woman of colour domestic helper? The irony of this often escapes many feminists; while they rail against the sins of patriarchy how many are complicit in the exploitation of other women? Domestic workers are often poorly paid with no benefits. In the West, they are most often poor women of colour from the so-called third world – labouring to support their children at home.
We live in a digital age and WAM could have taken advantage of this to make this conference more accessible to women across the globe. The State of the Black Union was streamed on the internet and much of this conference could have been delivered this way as well. Putting it on the internet would still mean that only women of a certain class would be able to participate because of the need of a computer and an internet connection, but at least the participation of women who are marginalized by class, experience, inability to travel due to a disability, and/or parental responsibilities would have been able to have access to the conference.
They further could have considered dividing the conference by having a few satellite locations at various places across the US. This would have mean that for women living in the continental US, options would have existed that would have meant a reduction in the amount spent on travel.
A sponsorship program could have been created where women could have donated money to help cut down the cost of others. For example, Octogalore of Astarte's Circus suggested:
"They should get out of the girl mode (that's mean) and be creative about it. Maybe set up a matching effort so that women who want to sponsor anonymous others can click a box to send 2 or 3 others to WAM. I'd have done that if there was a way on the website to do it, and I'm sure at least 25 others would too, so there you have 50-75 people going free. By "girl mode" I don't mean uncreative, but unaggressive about asking for a box."
When we speak of divisions in feminism, class is an issue that is very seldom discussed; class is the hidden elephant in any room. Class is something that we invariably avoid speaking about, because we live with the social myth that most people are middle class. The reality is that we have a very divided society and this translates into a lack of equal opportunity.
Until the recent slump in the economy, we did not speak openly about those living on the margins and the difficulty of obtaining the necessities of life like food. Even though we are aware that there are more people that are needy than ever due to the recession, unless organizing is aimed specifically at reducing or ending poverty, class rarely gets factored into activism.
When women seek to come together we need to consider if the conditions allow for a multiplicity of voices to be heard. In the end, what happens is that you have women of privilege speaking about the marginalized rather than speaking to them and this only serves to support the hierarchy of bodies that has existed since the beginning of feminism.