On Benghazi, Cairo and American Foreign Policy as Theatre of the Absurd
Posted on Friday, September 14th, 2012 at 11:58 pm
Author: Kristin Rawls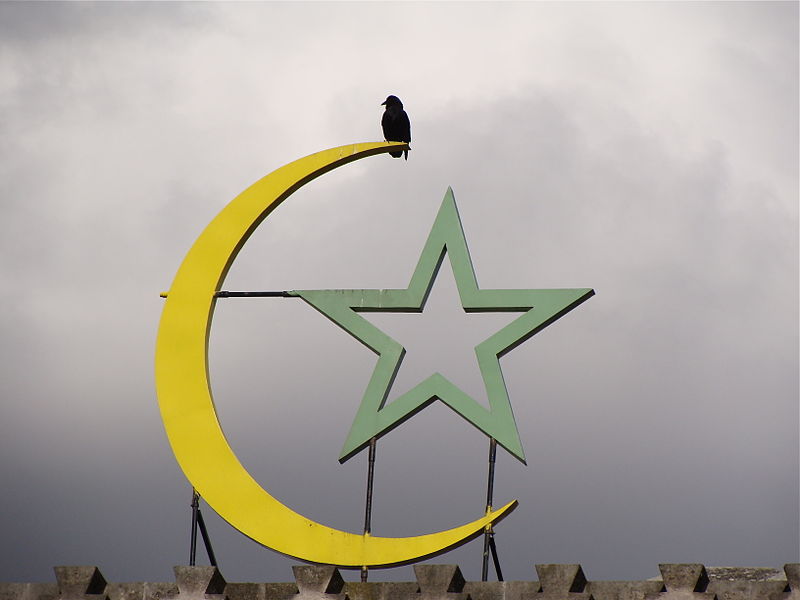 The developments of this week were truly remarkable: Alleged protests outside the US embassies in Benghazi* and Cairo that culminated in the killings of four US diplomats – and all of it allegedly instigated by an alleged two-hour film called "Innocence of Muslims" that no one in the United States had ever heard of, including its entire cast and crew, created by a man no one had heard of – one "Sam Bacile" – who turned out not to exist at all. Subsequent killings in Egypt, Yemen, Lebanon, Gaza and elsewhere as protests spread throughout the region. The thirteen minutes of footage uploaded to Youtube, clearly a no-budget endeavor said to be funded by $5 million from a strikingly conspiratorial-sounding "100 Jews" – and the fact that no Israelis, let alone Jews, had had any involvement. Ah, yes, and the dubbing of every offensive religious reference, including the substitution of Muhammad for a character the script had called "George."
And then there was the culprit who finally emerged: Nakoula Bassely Nakoula (aka "Sam Bacile"), an Islamophobic Egyptian-American Coptic extremist and convicted felon who had indeed deceived his cast into participating in what they thought was an "Arabian desert adventure" called "Dessert Warrior." A pathetic coward who made a bunch of nameless, unwitting, underemployed actors the face of Western anti-Islamic hatred and conveniently hid himself from the world as embassies burned. And let's not forget his film's proponents: Morris Sedak, the Egyptian-American Coptic extremist who forwarded the inciting footage to a number of Arab journalists; Terry "Qur'an Burner" Jones, so excited about the latest opportunity for an high-profile anti-Islamic hate-fest that he enthusiastically agreed to show the film at his church without any information about its origins; and fellow Christianist Joe Kline, best known for handing out hate propaganda outside California public schools.
As for the movie, it depicts Muslims as mindless genocidaires who kill Christians and Jews with machetes and reckless abandon, just for sport. The film portrays Muhammad and his inner circle as a marauding band of pedophiles, rapists and erstwhile clowns. The footage uploaded to Youtube is a hilariously amateurish piece of garbage that mainly functions as a "greatest hits" reel of the vilest anti-Islamic stereotypes perpetuated by the American Christian Right. Its not so subtle purpose is to incite violence against American personnel – and Jewish people – in Muslim countries.
Meanwhile back in the United States, the reaction among American journalists has largely focused on what this means for the presidential campaigns underway here at home. Ostensibly liberal news sites from Slate to New York Magazine gleefully pounced on Mitt Romney's idiotic attempts to advance his campaign with a critique of President Obama's response to the crisis. He'd been too conciliatory, Romney kept insisting even as Obama signed off on drone attacks in Libya. Ultimately, though, the media decided it was Obama's "Jimmy Carter Moment". Sure, Romney looked pretty opportunistic there for a moment, but, Foreign Policy and CNN asked, was this not "eerily" reminiscent of the foreign policy mess that propelled Reagan to victory? In a weak economy, couldn't a foreign policy disaster on Obama's watch shift the direction of the polling?
Then came the "Arab Spring" related gnashing of teeth, in which American pundits honed in on how political freedom in the Middle East might propel terrorists to power and prove dangerous for America. Paul Richter sounded the alarm in The Los Angeles Times, noting, "The cascade of anti-American protests in the Middle East this week is a jolting reminder to the White House of a dangerous dimension of the 'Arab Spring' revolutions: Freedom for long-suppressed Islamist groups that weak elected governments can't manage and that America can't control." At Foreign Policy, Mary Habeck wrote, "The death of Ambassador Stevens is a wake-up call to the U.S. The Arab Spring is in the process of being hijacked by al Qaeda and we ignore the spread of violence and of al Qaeda's pernicious vision in the Middle East at our own peril."
Yes, al Qaeda, the ever-present menace and harbinger of color-coded terrorist alert systems. Here's the thing: We haven't had an al Qaeda attack on U.S. soil in years. But we have had our share of white supremacist terrorism just this past summer, including shootings at Sikh temples and nine violent attacks on mosques during the middle weeks of August. So, where is the hysteria about Muslims coming from? There are terrorist threats against the homeland, so why aren't we discussing those?
It has been jarring to see the kind of uninformed macho bombast that dominated the weeks after September 11 back after all these years, as if none of us had learned anything at all in the course of eleven years' entrenched warfare in Muslim countries, all of us now in recovery from the cowboy President who used the threat of Islamic terrorism to plunge us into an unnecessary war and period of decline.
Perhaps in light of the anniversary of the attacks on the Pentagon and World Trade Center, it would be wise to remind ourselves that neither those attacks nor these new ones happened in a social or political vacuum. Or that examining historical context does not make us disloyal Americans. Let's not forget, for example, the hundreds of thousands of dead civilians in Muslim postcolonial countries that were taken as what seemed like tribute for the September 11 attacks over the past eleven years. Let's not forget the mainstreaming of torture and rendition – mostly reserved for Muslims – in a country that once prided itself on its human rights record. Or the blind eye US officials have turned to the suffering and torture of Palestinians for so many decades now. Is it really so surprising that a buffoonish film plays into the fears and insecurities of people who may have already picked up on some American hostility toward Muslims?
"Never forget," people wrote with self-important earnestness all over the social networks on September 11, 2012. So, don't then.
*There is increasing evidence that the violence in Libya was an al-Qaeda style attack long in the works that had nothing to do with the film.
Front page photo: A Carrion Crow, on a Muslim crescent, Mosquée de Paris, France by Jebulon, licensed under the Creative Commons Attribution-Share Alike 3.0 Unported, 2.5 Generic, 2.0 Generic and 1.0 Generic license.