The Best Movies of 2011
Posted on Wednesday, January 18th, 2012 at 5:05 am
Author: Mark Farnsworth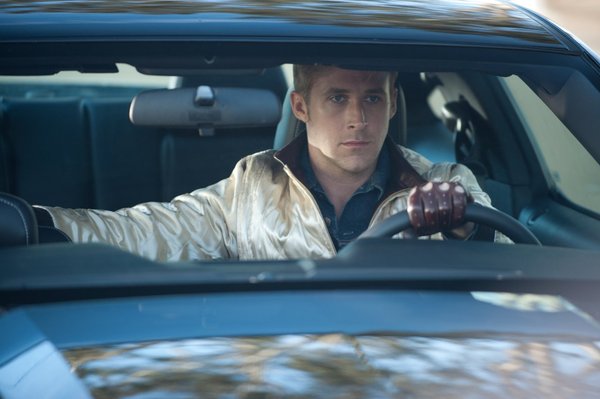 10. Rise of The Planet of The Apes (Rupert Wyatt)
Rise of The Planet of The Apes is like a cocky young University student: brash, intelligent but not as clever as it thinks it is. Still Wyatt's movie is superior blockbuster entertainment updating the staple sci-fi themes of animal experimentation, slavery and well-meaning scientists losing control of their wonder drugs. James Franco is serviceable as the lab-coat struggling with his Alzheimer's cure but as always the incredible Andy Serkis gives a sterling performance as the Alpha chimp Caesar.
9. Rebellion (Mathieu Kassovitz)
Back in 1995 La Haine was a game changer and Kassovitz the vital, incendiary director with the world at his feet. Since then his movies have been hit and miss for such a filmmaker with his obvious talent. Thankfully Rebellion redresses the balance. Based on a hostage crisis in the French overseas territory of New Caledonia in 1988 Kassovitz peels back the muscular genre elements of his military thriller to expose the cruel frailty of Western democracy and the spiteful death throes of European Colonialism. Urgent and necessary.
8. The Interrupters (Steve James)
Criminally overlooked at the Oscars for a Best Documentary nod, The Interrupters is the tragic, moving and ultimately hopeful tale of three Violence Interrupters who help defuse potentially lethal gang conflicts in Chicago. James portrays an angry America ready to explode over something as trivial as a $5 bill contrasted with an America willing to sort out its own problems when left high and dry by the White House. What is palpable is the disappointment of the Obama administration, a topic of debate conspicuous by its absence in the city that made his reputation.
7. Michael (Markus Schleinzer)
Schleinzer's stunning debut takes its lead from the infamous Natascha Kampusch case in Austria. Insurance worker Michael secretly keeps 10 year old Wolfgang in his cellar that resembles a do-it-yourself fall out shelter from the 80s. The film is so effortless when it comes to the mundane portrayal of this heinous act that the audience begin to understand how innocent children like Natascha and Wolfgang can disappear from society so completely. The tension and suspense is nerve shredding but the most surprising (and disturbing) aspect of Michael is the humour. You'll be singing Sunny by Bony M for weeks despite checking yourself every time.
6. Miss Bala (Gerardo Naranjo)
Mexico's answer to City of God and Gomorrah is an action-thriller with a serious political edge. Laura, a beauty pageant hopeful descends into the corrupt hell of the narco-gangs when her best friend is kidnapped from a nightclub. Every layer of Mexican society is infected with their putrid business making Laura's hideous plight increasingly fraught and increasingly terrifying. Naranjo's ruthless long takes are as astounding as Stephanie Sigman's brilliant, Kafkaesque Laura.
5. A Dangerous Method (David Cronenberg)
Cronenberg's third collaboration with Viggo Mortensen is now becoming as successful as the Scorsese/De Niro partnership at its height. Mortensen plays Sigmund Freud alongside Michael Fassbender's Carl Jung charting the birth of psychoanalysis, their friendship, and eventual battle over ideas and Jung's patient Sabina played by Keira Knightly. Knightly easily holds her own against two of modern cinemas greatest actors, aided by a director of Cronenberg's stature who teases the dry humour out of every restricted frame.
4. We Need To Talk About Kevin (Lynne Ramsay)
Ramsay's adaptation of Lionel Shriver's novel has the directorial audacity of Polanski at the peak of his powers. It doesn't matter if you read Kevin as a middle class domestic nightmare or an Omen style horror flick, the creeping unease of every frame will make you squirm in your seat at Tilda Swinton's Eva growing realisation that her son despises the very air she breathes. Even worse for Eva is the nagging guilt that she might be to blame for this snapped relationship.
3. Shame (Steve McQueen)
Fassbender and McQueen team up again after the uncompromising Hunger with Shame, the dark tale of a sex addict Xeroxing encounters with one-night stands, hookers and online dating. New York looks a million dollars but McQueen's stunning compositions barely suppresses the obsessive yearning of Fassbender's thirty-something yuppie. He's a corporate disconnect free from emotional ties but never free from himself. Fassbender as ever is imperious and Carey Mulligan as his sister Sissy continues her rich vein of form after Never Let Me Go and Drive.
2. Drive (Nicolas Winding Refn)
What else is there to say about this neon-noir masterpiece? Ryan Gosling has accelerated into the Hollywood A-list faster than the American muscle he drives in the movie. This is genre filmmaking stripped back to the barebones: a driver, a girl and a gangster. The dialogue is the antithesis of Tarantino, the violence severe, and the music sensational. Makes you want to pull on a pair of driving gloves-just don't reach for any stray hammers.
1. Tinker Tailor Soldier Spy (Tomas Alfredson)
If Gary Oldman doesn't make off with the Best Actor award at the Oscars next year it will be a bigger double cross than Kim Philby and the Cambridge Five. Oldman's casting as George Smiley is inspired. He brings a reptilian authority to Smiley, the arch fiend swimming like a 70 something widow frightened of getting her wash and set wet before going to the bingo. And that's Tinker Tailor Soldier Spy all over the sublime and the ridiculous. The best film of 2011 by a spectacle length.