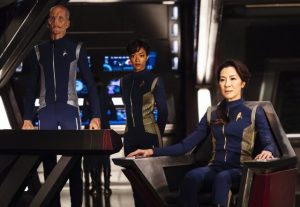 Star Trek: Discovery could have done something amazing with race politics. Instead, it's more of the same.
Suddenly, the usually staid cast of Star Trek prove to be a little more human than usual.
This is a stylish, sprawling movie that will not be bleak enough for the various gatekeepers of high culture.