Though Susan Sarandon likely has never heard of Angie Rowntree, for fans of female-focused porn she's a household name. A longtime adult filmmaker (as is her husband Colin), Rowntree is the mind behind Sssh.com, the very first porn site for women and by women, launched all the way back in 1999. The XBIZ Award-winning website is a one-stop shop of female pleasure, featuring everything from original movies, to books, to a radio station, to virtual reality experiences and even live events. In addition, the Internet porn pioneer is continuously busy building bridges to the mainstream, having been profiled in most major news outlets (from CNBC to the BBC), and even becoming the first adult industry power player to speak at a Sundance Institute event (a "Creative Tensions: Sex" panel in Brooklyn) last year.
Fortunately for us, the multitasking entrepreneur found time in her hectic schedule to speak with Global Comment.
Lauren Wissot: What do you make of all the hoopla back in May when Susan Sarandon announced that she'd like to "change" the porn industry by directing female-friendly porn someday? (Personally, it kind of reminded me of the time the first President Bush seemed to be amazed by a grocery store scanner.) Do you still find yourself struggling for mainstream recognition after nearly two decades of doing just that, or is Sarandon simply out of touch?
Angie Rowntree: It's both, really. Sarandon showed she was a little out of touch, and there's still relatively little recognition on the part of the mainstream media that women like myself are really out there, actively shooting porn. Those two things are probably related if you think about it. If the media largely focuses on porn as being strictly a "man's world," how are people who aren't familiar with the porn market themselves to know it has changed, and that there's a continuing diversification in terms of the people you find on the other side of the camera from the performers?
To be fair to Susan Sarandon, she did apologize through her Facebook page to anybody in the adult industry who felt slighted by what she said, and pointed out she had prefaced her remarks by saying she hadn't watched a lot of porn and was just giving her impressions of the content she had seen. I'm guessing it's as simple as none of the porn she had seen being particularly female-friendly, and she just based her comments on a very limited sample.
I also want to be clear I don't mean to say that there has been no recognition of female porn directors by the media; in fact over the last couple of years, a lot of outlets have covered this trend, and I think it's helping to bring more women into the business as directors and producers, and encouraging female performers to give directing a try as well. It's something I love to see, because for so long, the very few of us women out there who were directing porn on a regular basis really felt alone, like we were a handful of Don Quixotes tilting at erotic windmills, or something.
Another important thing which has changed for the better in the adult business is that the industry itself finally acknowledges there is such a thing as a female market for porn as primary viewers and solo viewers – not just an ancillary market of women who have been talked into watching porn with their husbands or boyfriends. I've been making the case since the mid-90s.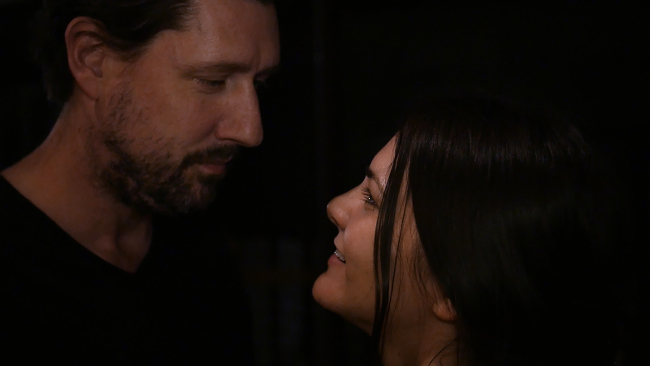 LW: I've spent the past couple years writing quite a bit about the UK's crackdown on porn, which has disproportionately affected women and the BDSM community. You're based in the States but not in the Valley, so I'm wondering what the pros and cons are of both working in the US and outside of the "porn capital," so to speak.
AR: It's a little hard for me to talk about the cons of operating outside "Porn Valley," simply because I've never operated inside it. So you could say I don't really know what I'm missing, I suppose.
As we are located in a state where porn production is legal, and we shoot mostly real couples, a lot of the problems associated with Porn Valley don't apply to Sssh.com. However, my husband runs Wasteland.com, the oldest BDSM site on the web. Although there are issues we both experience, such as infrastructure, I feel he can give you a more precise answer as he does a lot of work with LA-based studios.
Colin Rowntree: As for the pros of not being located in Porn Valley (we are in New England), the current political climate in California has resulted in dramatically increased regulations, including mandatory use of condoms (even between married couples!), pulling filming permits (even if the producer shoots it on his/her studio property), and an increased number of CalOSHA inspections and large fines for not being in 100% workplace safety compliance (including, but not yet enforced, having performers wear dental dams for oral sex, and safety goggles if there are any external orgasm shots).
The cons of having a studio in New England are mostly challenges in casting – there simply are not a lot of local performers in the northeast US – and basic infrastructure like readily available equipment rental shops, finding locations that are "porn friendly," and simple things like hiring makeup and hair artists that are willing to work on a porn production.
LW: Angie, you've pretty much been "crowdsourcing" your films ever since you started Sssh.com. Why do you feel it's so important to involve the audience in the creative process?
AR: When I decided to start making movies, my goal was to produce erotica women would like, not just erotica I liked, and there's an important difference between the two. I never assumed my tastes were representative or reflective of what all women, or even most women, are looking for in porn. It just made sense to me the best way to resonate with my target audience was to base my work on feedback, which came directly from them.
What I try to do is to respond to the requests we get from our members, and be as true to their fantasies and desires as I can, while still maintaining my own creative paradigm. I also want to make movies that approach sexuality from a different angle than you typically find in most porn these days.
It's important that people know that they have a role in the shaping and artistic process of the final product. We are engaging them, and that's a crucial component of what makes my movies/website a success.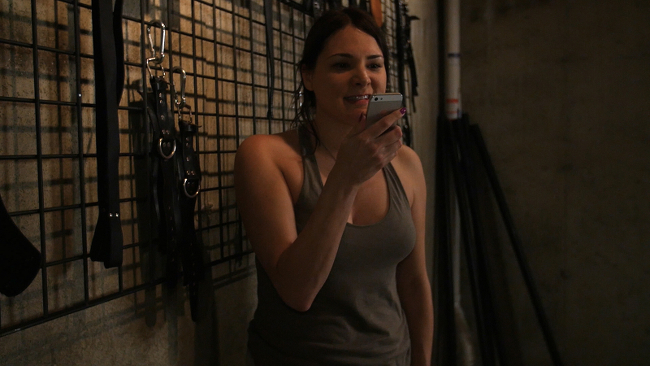 LW: I noticed that Sssh.com has a charity program. What causes are you involved with and why?
AR: The sad truth is when a porn company gives money to a charity the charity often catches flak for accepting the funds. My desire is to help, and not turn a simple contribution into a PR problem for any cause or group we support. As our charity program is truly about philanthropic work and not publicity and exposure for the company, we're not publicly announcing the recipients anymore.
All charities have been suggested by our members or submitted to us via Twitter. They fall into the five basic categories of arts and culture, medical and health research, animal advocacy, welfare and protection, community and social outreach, and environmental research and protection,
Every month we pick one charity from each of the categories above and our members, via a voting process, pick which charity we donate to. Charities represent the countries that our members are from. So again, we are involving our membership base, as they can vote on a charity that they not only believe in, but which is also located in their country of residence.
LW: Finally, where do you see the future of female-driven porn going? You certainly seem to be looking beyond moviemaking, branching out into formats such as radio and VR.
AR: Among many other goals and aspirations for Sssh.com, I'm hopeful we'll continue to gain acceptance at mainstream film festivals, building on the acceptance of "Gone" this year by the Los Angeles CineFest, Wendy's Shorts, and the iHolly Next Generation Indie Film Festival. We were also a semi-finalist at the Sweden International Film Festival. It is unbelievably exciting to me to be recognized like that.
It's always a challenge to get people to look past the explicit sex and see there's a real movie there, too – something with more to it than four or five disconnected sex scenes. Any acceptance we gain from mainstream festivals helps make the point that just because something can be described as "porn," this doesn't mean it can't also be considered art or have an emotional impact on the viewer.
This is one of the reasons I'm so excited about virtual reality as a new medium for erotic expression. It provides the ability to literally immerse the viewer in the environment of the film and opens up whole new worlds of possibilities, heightening the viewer's connection to the story and the characters. That sort of connection is something I think is often lacking in porn.
A lot of the early adopters of VR in porn are focused on a first person point-of-view perspective, which the VR form obviously lends itself to. I'm taking a different approach, known as "dynamic storytelling." In this form of virtual reality, the viewer is inserted into the world of the story, but isn't exactly a part of the story, in that they can't change the story or control its course. Instead, they have the freedom to explore the whole environment around them as the plot plays out.
As for our venture into radio, we have started recording fully produced "Radio Plays" – think of Orson Wells' "Mercury Theater"!
Images from 'Gone,' featuring Madeline Blue and Gee Richards, courtesy Angie Rowntree